Even After The Election, The Good Works Continued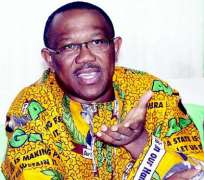 Directors in the Anambra State Civil Service became the latest beneficiary of the purposeful and good governance of the Peter Obi administration.
They all received brand new cars from the government.
The HOS Mr Chidi Ezeoke, mni, said such a gesture was unprecedented in the history of Anambra State. Gov. Obi said he was keeping his promise to uplift civil servants and the quality of life.
Gov. Peter Obi speaking to Directors in the state civil service
The gesture was aimed at improving the quality of the service and of life....
Some of the 58 brand new cars given to Directors in the service of ANSG....