BURKINA FASO RIDER SUCCESSFULLY DEFENDS TITLE AT ECOWAS CYCLING TOUR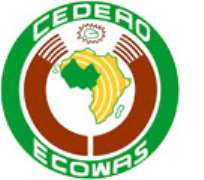 ABUJA, Nigeria, November 19, 2013/African Press Organization (APO)/ -- After keeping a low profile in the earlier stages of the four-stage ECOWAS Cycling tour, Burkina Faso's Rasmane Ouedraogo on Sunday 17th November 2013 successfully defended the crown he won two years ago, by emerging the overall champion of the 3rd edition of the regional competition.
This year's race, which commenced on November 13 in Lagos, Nigeria, terminated in front of the Palais de Sport, Abidjan, Cote d' Ivoire, with Ouedraogo, who claimed to have deployed a new tactics of staying in background, ensuring a superlative finish among the top five in each stage. He waited until the final stage - Aboisso-Abidjan - to give his best with a cumulative 30 points.
Isiaka Fofana of Cote d' Ivoire came overall second with 27 points, while Abdoul Aziz Nikiema also of Burkina Faso turned in 25 points to place third.
Nigeria's Bassey Nelson Okon, who put up impressive showing, winning in some of the intermediate sprint events, however came fourth with a cumulative 23 points.
Senegal's Oumar Gueye placed fifth with 21 points, while another Nigerian, Ajibade Qodir, with 19 points was sixth.
In the general overall sprints classification, Nigeria's Kaleb Kalizibe emerged second with nine points behind Nikiema of Burkina Faso with 17 points.
Two other Nigerians, who had vastly improved in this edition, Qodir with three points and Okon with two, were among the best 15 sprint finishers in this year's edition of the biennial competition.