'Government Needs Public Involvement For Economic Growth'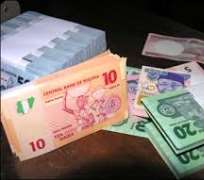 Charles Ebiai, Nigerian Chapter President, International Right of Way Association (IRWA), has advised that the government should imbibe the spirit of carrying everyone along in its projects planning and execution to achieve maximum output.
Ebiai made this assertion while speaking with the press after the association's Inaugural annual meeting in Abuja recently. He said that those handling government projects do not take the planning stage (which involves compensation packages for those affected by the projects) into consideration.
He further enthused that if all of us could unite to think global best practice and to consider it as the best thing to do, then our projects will not last for several years because a lot of conflicts arise as a result of paying compensation. So, a project that will ordinarily take two years to complete, end up taking longer years to complete" he observed. The IRWA President, who said the organization, is made up of professionals from diverse fields, stressed that the formation of the Nigerian branch (IRWA 84 chapter) will help fast track development in the country.
He said:"IRWA is a globally recognised body of professionals engaged in the entire gamut of right of way acquisition exercise". Furthermore, "It is a multi-disciplinary body cutting across acquisition agents, land negotiators, appraisers, environment professionals, engineers, property managers, relocation agents, surveyors, title experts, geographic information system experts, among others," he added.
Ebiai said that IRWA is pursuing a situation where one must be able to, from planning stage accomplish infrastructure projects knowing that Africa is in a dare need of development.
While pointing out that IRWA is not a partisan or money-making organisation, he said: "It is specifically to train people to have good ethics in the way of carrying out compensation."
Earlier, the 10 new executive members were inaugurated and charged to enforce the best professional practices amongst the members.