November 18, 2013

| Libya
British Government condemns violence in Tripoli / Foreign Office Minister calls for restraint and offers condolences to families of victims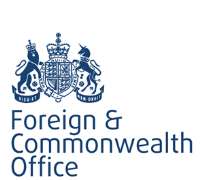 LONDON, United-Kingdom, November 17, 2013/African Press Organization (APO)/ -- Hugh Robertson, Minister of State for Middle East and North Africa, said:
"The British Government condemns the violence in Tripoli on 15 November which led to such a tragic loss of life. We urge all parties to exercise restraint and to refrain from further violence. We send our condolences to the families of the victims and call on the Libyan authorities to bring those responsible to justice.
"The British Government reiterates its support for the Libyan authorities in rebuilding its security structures and in furthering its transition to democracy. It is essential that all armed groups integrate fully into state structures or put down their weapons and return to civilian life.
"We urge the Libyan people to work together to fulfil the aims of the 17 February Revolution and we stand alongside them as they strive to build a more peaceful, secure and prosperous Libya."