Privacy: Is Internet Monitoring A Breach?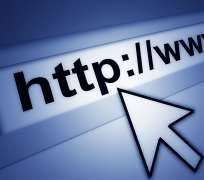 Late last year, Nigeria's senate President David Mark, a retired Army General raised an alarm understandably regarding the borderless invasion into the privacies of political elites by different kinds of internet bloggers and online news hounds even as he canvassed strict adherence to the time-tested professional ethical code of conduct for journalism practitioners by online news practitioners.
He missed a point in his argument because he failed to recognize the fact that unlike organized journalism practiced by trained minds, the practitioners of what is today called citizen journalism are neither professionals nor do they care about ethical code of conduct.
As a gallant ex-soldier grounded in the skillful but elitist game of golf, Senator David Mark does not easily give up when he sets his eyes and focus on achieving set goals especially if those goals can be actualized using the instrumentality of law making mechanism which he has mastered in the last fourteen-years that he has consistently being elected and returned as a Senator by his people in Benue State. David Mark is indeed a political maverick of unprecedented dimension in the current political dispensation.
Twice, David Mark has occupied and still occupies the high office of the Senate President-a feat no Nigerian dead or alive has achieved.
I was therefore sure that David Mark would surely coerce the executive arm of government and his fellow political elites in the legislature to draft and approve stringent legislation to curtail the freedom currently enjoyed by online news portals and other bloggers on the internet.
It did not take long before it emerged that indeed the federal government has indeed surreptitiously awarded a juicy contract to an internet security firm based in the state of Israel in the Middle East to install strong devices to electronically monitor all activities done on the internet by Nigerian citizens.
Nigerian government had indicated in the 2013 budget that it would procure a Wise Intelligence Network Harvest Analyzer System, Open Source Internet Monitoring System and Personal Internet Surveillance System at a cost of N9.496 Billion ($61.26 million).
A nascent but highly regarded online newspaper -Premium Times which discovered the secret contract also observed that the essence of that internet monitoring will inevitably breach the constitutional freedom to privacy guaranteed to Nigerian citizens by the Nigerian constitution and other global human rights laws to which Nigeria has signed on to.
The online newspaper which has come under increasing attack by Nigerian government officials because of some high profile official secrets that it has recently unveiled had reported thus; The Jonathan administration secretly, and in open violation of lawful contracting procedures, has awarded an Israeli firm, Elbit Systems, with headquarters in Haifa, a $40million contract to help it spy on citizens' computers and Internet communications under the guise of intelligence gathering and national security.
Interestingly, while Nigeria's democracy is like a sick baby and therefore subject to witness all sorts of violations of the fundamental rights of her citizens which are nevertheless illegal and reprehensible, the United States of America whereby most people around the World view as the bastion of democracy and free speech, is also embroiled in the controversy of engagement in high profile spying of the private conversations of some European leaders including but not limited to the German Chancellor Mrs. Angela Markel and the French President Mr. Francois Hollande.
The British Daily Telegraph of October 28th 2013 reported that the United States has been accused of tapping German Chancellor Angela Merkel's phone from a listening post at its embassy beside the Brandenburg Gate in Berlin.
U.S. President Barack Obama was dragged into the trans-Atlantic spying spat after it was claimed he personally authorized the monitoring of German Chancellor Angela Merkel's telephone three years ago.
The latest claim, reported in the German newspaper Bild am Sonntag, followed reports in Der Spiegel that the surveillance of Merkel's telephone began as long ago as 2002 when she was still the opposition leader, three years before being elected chancellor. That monitoring only ended in the weeks before Obama visited Berlin in June.
This sinister nexus and similarity between President Obama and our President Dr. Goodluck Jonathan to monitor private conversations of citizens is seen as one of the worst abuses of the fundamental human rights to freedom of privacy and indeed is seen as an affront to the right to free speech which is at the root of democracy as an ideology.
However, supporters of the move by the Nigerian government to introduce stringent legislation through the National Assembly to monitor internets and computer conversations of citizens have also cited what they called limited clauses to demonstrate that government can indeed abridge such fundamental rights in order to safeguard national security and national interest.
In his book; "HUMAN RIGHTS: Handbook for parliamentarians", Mr. Manfred Nowak had written that; "Many obligations to respect human rights are subject to so-called limitation clauses. The exercise of political freedoms, such as freedom of expression, assembly and association, carries with it duties and responsibilities and may, therefore, be subject to certain formalities, conditions, restrictions and penalties in the interest of national security, territorial integrity or public safety, the prevention of disorder or crime, the protection of public health or morals, or the protection of the reputation or rights and freedoms of others...."
But majority of Nigerians who support any effective and legitimate mechanism to crush the ongoing widespread terrorists attacks in parts of Northern Nigeria and other manifestations of organized crime in the Southern Nigeria, are opposed to any large scale move to monitor private conversations of all Nigerians even in the privacy of their rooms.
Most Nigerians do not subscribe to the official claim that the move to monitor citizens' private online conversations to safeguard national security was in tandem or substantially in compliance with the provision of section 11(1) of the constitution.
Section 11(1) of the Nigerian Constitution of 1999 (as amended) provided that; "The National Assembly may make laws for the federation or any part thereof with respect to maintenance and securing of public safety and public order and providing, maintaining and securing of such supplies and services as may be designed by the National Assembly as essential supplies and services".
Understandably, Nigerians opposed to the clandestine move by the Federal government to embark on large scale internet monitoring of conversations of law abiding citizens say that this is a total breach of section 37 which provides that; "the privacy of citizens, their homes, correspondence, telephone conversations and telegraphic communications is hereby guaranteed and protected".
These Nigerians are of the considered view that it would amount to war in error rather than war on terror, should the Nigerian government in pursuit of safeguarding national security now resort to the unwholesome and unconstitutional mechanism of willfully invading the sanctity of the privacy of citizens most of whom do not pose any security threats.
From the book "HUMAN RIGHTS in Britain" published by foreign and commonwealth office, we are clearly told that the right to privacy is not only sacrosanct but inviolable and inalienable.
Writing in greater intellectual details on the nexus between computers and privacy the aforementioned book stated thus; "Legislation passed in 1984 gives protection against the threat to privacy posed by the use of computers to process personal information".
"Individuals have the legal right to know about the data held on them and the right to ask a court to have factually wrong or misleading data corrected or deleted. In addition they have the right to claim compensation for damages if the data are lost, inaccurate or disclosed without authority."
The legislation is implemented by the office of the Data Protection Registrar.
While not actively opposed to any lawful, legitimate and constitutional mechanisms to stop terrorism plots in order to safeguard national security, care must be taken and greater discretion must be exercised by government to ensure that citizens' right to privacy are not violated with reckless abandon.
Operatives of the nation's security especially the Nigerian police notorious for human rights violations, must undergo compulsory capacity building training to educate them on the rights of citizens and the state obligations to protect these rights. The National Human Rights Commission should also serve as ombudsman to ensure that unnecessary invasion of peoples' privacy is not carried out by security agents. One thing which is sure is that a plethora of litigation will follow any eventual enforcement of the new strict anti-privacy law in Nigeria.
Disclaimer:

"The views/contents expressed in this article are the sole responsibility of

Emmanuel Onwubiko

and do not necessarily reflect those of The Nigerian Voice. The Nigerian Voice will not be responsible or liable for any inaccurate or incorrect statements contained in this article."
Articles by Emmanuel Onwubiko