ACTIVITIES OF SECRETARY-GENERAL IN CHAD, 7 NOVEMBER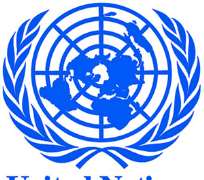 NEW YORK, November 13, 2013/African Press Organization (APO)/ -- United Nations Secretary-General Ban Ki-moon arrived in N'Djamena, Chad, from Burkina Faso, in the afternoon of Thursday, 7 November. This was the last leg of a four-country joint visit of the Sahel region with the Chairperson of the African Union Commission, Dr. Nkosazana Dlamini Zuma; the President of the World Bank, Jim Yong Kim; the Commissioner for Development of the European Union, Andris Piebalgs; and the President of the African Development Bank, Donald Kaberuka. Before arriving in Chad, the delegation had visited Mali, Niger and Burkina Faso.
Early that evening, the Secretary-General had a meeting with the President of Chad, Idriss Déby Itno. At the beginning of the meeting, he congratulated Chad on its election to the Security Council and also thanked the country for its contribution to peacekeeping. He noted Chad's role in regional stability and said that the United Nations was determined to assist the region and strengthen coordination at all levels. He added that this joint visit to the Sahel by five institutions symbolized their commitment. (See Press Release SG/SM/15455.)
Following that meeting, the Secretary-General spoke to reporters, telling them that challenges in the region did not respect borders and solutions should not either. He said progress had already been made in many areas and noted he was leaving Chad and the Sahel with hope and optimism.
Before departing, the Secretary-General attended a state dinner hosted by the President.
Having completed his four-country joint visit to the Sahel, the Secretary-General left N'Djamena late on 7 November to return to New York.