Online publishers charge FG, ASUU to resolve impasse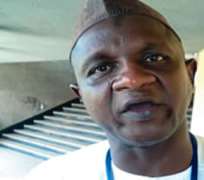 The Nigerian Online Publishers Association has urged the Federal Government and the Academic Staff Union of Universities to resolve their differences.
NOPA, in a statement by its President, Malachy Agbo, said shutting the nation's universities for over four months does not portray Nigeria as a serious nation.
Agbo said one of the key indices by which a country that is concerned about its development is measured is the level of attention it pays to its education sector.
"When schools are shut for months, the implications, ranging from loss of respect for certificates from those institutions, to creating gaps in the production of graduates are dangerous for the nation," Agbo said in the statement.
He said that the expectations of Nigerians were high before the last meeting between President Goodluck Jonathan and the university teachers on Monday, adding that the leadership of ASUU has put the nation on the edge by not making its position known days after the meeting.
Agbo added: "ASUU should be kind enough to let Nigerians know what its position is.
"But it will do the country a lot of good if the strike is called off with immediate effect to enable academic activities return to our universities and save the country from the unpalatable consequences of the strike."