Odedo and the word 'Persecuting'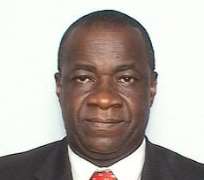 I was flipping the pages of Sun Newspaper yesterday the 8th day of Nov. 2013, I got to the page 43 and I saw this column tagged 'Peter Obi is persecuitng Anglicans - Hon. Odedo'. I wanted not to look at it, because I have always known Odedo as a controversial politician since his inception into practicing politics in 2006.
This Charles Odedo from Nnobi in Idemili South is representing Idemili North and South Federal Constituency. Odedo is using the word 'persecuting' to draw the attention of the Anglican faith into believing the false and senseless accusations.
May I remind Odedo that Peter Obi led government is not persecuting any Church faith, as most of Peter Obi's Commissioners, Special Advisers and Assistants are from the Anglican faith, including the Commissioner for Health, Special Assistant on Media Creative, Permanent secretaries and even the Pro-chancellor of the newly renamed Chukwuemeka Odimegwu Ojukwu is an Anglican. Peter Obi doesn't consider the religious denomination when appointing, rather what the person can offer.
Peter Obi's government have seen to the fruitful development of Anglican owned hospitals to the highest standard. The donations He made to the Bishops of Onitsha Archdeaconry, Awka diocese, Amichi and Aguata diocese have yielded much fruitful development in enhancing and upgrading many Anglican owned hospitals including the Famous Iyi-enu Hospital Ogidi where he made donations that is transforming the Hospital to a world class and also made a donation of an American-spec Ambulances to these hospitals.
Talking about persecuting, let me remind this Hon. Member how He persecuted Engr. Ogugua Nnamdi Okoye, PDP Senatorial candidate in 2007 whom took him to Andy Uba and introduced him to Andy and he was one of the people 'installed' by Andy in that 2007 elections. This same Ogugua Okoye made sure that his own loyalists/delegates voted for Odedo during the primaries only to discover that Odedo betrays him a week later to favour a fellow Idemili South Senatorial candidate.
May I remind Odedo of how he persecuted Ifeanyi Ibezi of the then ACN, when he lured Ngige into betraying this vibrant and youthful candidate from Idemili North whom have sacrificed much in the then ACN and Ngige's campaigns in 2011, but when Odedo appeared (decamping from PDP to ACN because of Obinna Chidoka's presence, knowing fully well that Obinna Chidoka will outshine him) with luggages of money, Ngige dumped Ifeanyi Ibezi for Odedo and Odedo financed Ngige's campaign in the Anambra Central Senatorial elections in 2011.
May I remind Odedo of how he is 'Persecuting' the people of Idemili in their constituency dividends and how he is persecuting the people of Idemili North and Ogidi in particular as he was qouted in a public function as saying ''instead of an Ogidi person to be the next Chairman of Idemili North, He will put it N50M'' but this LGA has been in Ogidi for years and none of Ogidi indigene have become the Chairman of this Ugwu-Nwasike Office.
Odedo should be carefull in using the word 'Persecuting' and know when he lies to Ndi-Anambra just because he wants his 'Oga' to be the next Governor so that he will go for the Federal constituency the 3rd time as against the resolution of the Ndi-Igwes, Idemili Leaders of tgought, Town Union Presidents and other Idemili stakeholders that since Idemili South have represented the constituency 2 times in the name of Charles Odedo, is now left for Idemili North to represent but Odedo is stubbornly discarding this proposed agreement of Ndi-Idemili under the umbrella of Ngige.
Disclaimer:

"The views/contents expressed in this article are the sole responsibility of

Tonie Osegbo

and do not necessarily reflect those of The Nigerian Voice. The Nigerian Voice will not be responsible or liable for any inaccurate or incorrect statements contained in this article."