All set for new revenue formula in December, says RMAFC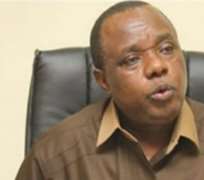 The Revenue Mobilisation, Allocation and Fiscal Commission (RMAFC) has said it would meet the December deadline for a new revenue formula for the country.
The Head of Public Relations, RMAFC, Mr. Ibrahim Mohammed, said everything had been put in motion to complete work on the new formula and submit it to the Presidency before the end of the year.
He also dismissed suggestions that the agency would not be able to meet the deadline of completing work on the new procedure before the target date.
Mohammed said, 'We have completed consultation with former Heads of State and top political office holders. We have completed the analysis of the data that we gathered throughout the country. We have completed consultation at the zonal level.
'In two weeks, the revenue formula committee chaired by the chairman and chief executive of the commission will meet in a retreat to articulate the new formula, which will be presented to the Presidency for approval before it goes to the National Assembly.'
According to Mohammed, the work that the committee will be doing at the retreat represents the final work to be done before the draft report and formula is ready for presentation in a plenary session.
Each of the six geopolitical zones of the country is represented in the new formula committee by one commissioner. The chairman of the commission, who chairs the committee, is the seventh member.
The revenue allocation agency had recently consulted with former top political office holders including Chief Olusegun Obasanjo, General Yakubu Gowon, Alhaji Shehu Shagari and former Vice-President Atiku Abubakar.
Towards preparing a new revenue formula, the RMAFC had gathered data from the 36 states of the federation and 774 local government areas as well as the Federal Capital Territory.
It had followed this up with a verification tour, which was embarked upon by top officials of the agency. However, the tour could not wholly authenticate the veracity of the data submitted by the states and the RMAFC was forced to rely on federal agencies for more authentic data.
It had also recently gathered surveyors-general of the 36 states of the federation and the FCT to deliberate on the weight of terrain in each state and local government area of the country in determining what accrues to each entity from the Federation Account.
However, the 36 states of the federation and the FCT are not agreed on the classification of the country into only three terrain types.