Eighth Annual Trans-Sahara Counterterrorism Partnership Conference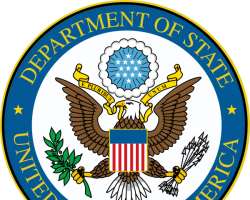 Eighth Annual Trans-Sahara Counterterrorism Partnership Conference
WASHINGTON, October 31, 2013/African Press Organization (APO)/ -- Remarks
Linda Thomas-Greenfield
Assistant Secretary, Bureau of African Affairs
As prepared
Keynote Address at the National Defense University
Washington, DC
October 30, 2013
I want to extend my warm welcome to all of you, especially those of you who traveled here from our Embassies and from AFRICOM. With us today, we have ambassadors, generals, aid mission directors, law enforcement specialists, and public diplomacy officers. I believe it is so important that we increase opportunities for this kind of strategic dialogue between those of us in Washington and those of you who came from the field. This was a key recommendation of the Quadrennial Diplomacy and Development Review (QDDR).
I also want to welcome our partners from the international community who are represented here. Your presence is important because the work of promoting regional stability and building capacity in Northwest Africa is a joint endeavor. We must find ways to enhance our coordination at both the strategic and operational levels. The UN's Integrated Strategy on the Sahel and the Global Counterterrorism Forum's Sahel Working Group are important initiatives in this regard, and we must build on them.
I know that the fate of this conference was uncertain two weeks ago, and I am so glad it is happening. This is the eighth annual Trans-Sahara Counterterrorism Partnership conference, but the stakes for TSCTP have never been higher than they are today. In the past 18 months, we have seen political instability in Libya, Tunisia, and Mali. Terrorists seeking to capitalize on this instability have carried out attacks against civilians in Algeria, Libya, Mali, Niger, and Tunisia. And in northern Nigeria, Boko Haram continues to carry out regular attacks against civilians.
The United States strongly condemns these cold-blooded acts of violence. We believe that those responsible must be brought to justice and we are committed to supporting governments in the region in their efforts to do just that.
The last year has underscored once again the real threat that al-Qa'ida in the Islamic Maghreb, or "AQIM," and associated violent extremist groups pose throughout this vulnerable region. But at the same time, the last year has underscored the resolve of governments and civil society to counter that threat. African forces – many of them U.S.-trained – responded to the situation in Mali and worked alongside the French military to push back AQIM from safe havens in northern Mali. The intervention left AQIM scattered, fractured, and demoralized. And then, Malians took to the polls in a historic democratic election – an election that was a powerful rebuke to the restrictive rule and violent extremist ideology that AQIM imposed. Meanwhile, the governments of Algeria, Burkina Faso, Mauritania, and Niger have recommitted to counter terrorism and to enhance security along their shared borders.
In the wake of the coup in Mali, many people asked whether U.S. diplomacy in West Africa and notably whether TSCTP had failed. Indeed, events in Mali raised hard questions. We should continue to seek broad understanding of the lessons learned from Mali. However, it is important to note that despite this setback we experienced in Mali, the region as a whole responded rapidly to events in Mali, which was possible in part due to international support, including TSCTP's enduring engagement and capacity-building efforts.
In 2005, the architects of TSCTP rightly understood that the majority of communities across North and West Africa reject violent extremist ideology, and that the governments are largely committed to countering AQIM and other violent extremist groups. What is needed is not imposing our own solutions, but rather, building resilience, building capacity, and building partnerships. Almost a decade later, that approach remains sound and should continue to be at the heart of our strategy.
The region faces significant terrorist threats, which continue to morph, exploiting local grievances and divisions between various ethnic groups, porous borders, and weak institutions. While violent extremism manifests differently across the vast region comprising the Sahel and Maghreb, we see linkages between violent extremist groups across borders. In response, our strategy must be increasingly regional and comprehensive.
Earlier this year, Under Secretary of State Wendy Sherman convened a working group of relevant Department of State and USAID offices to review our strategy toward the Sahel-Maghreb region. The working group identified five core recommendations – all of which should guide our collective efforts moving forward.
First, we must focus on stabilizing the Libya-Niger-Mali corridor. The corridor from southern Libya to northern Mali has become a main area of operations and transit for AQIM and its associated groups. In response, we must reinforce our efforts to help the affected governments extend state authority, enhance border security, improve responsiveness of governance, expand economic opportunities, and address the grievances of marginalized groups that are susceptible to violent extremism.
Second, we must look for ways to push good governance, the rule of law, human rights, and inclusive economic growth across the region. The countries of the Sahel region are some of the poorest in the world, while the countries of the Maghreb are in a period of rapid change and reform. In the absence of economic opportunity and hope, young people are more vulnerable and susceptible to recruitment and co-option by violent extremist groups. We see it happening even here in the United States. Violent extremism also feeds on political instability and conflict as we have seen in Mali and Libya. We need to step up our efforts in the Sahel-Maghreb region to strengthen democratic institutions and processes, encourage outreach to marginalized groups and help establish the foundations for job creation to absorb the energy coming from the region's youth. President Obama's Young African Leaders Initiative can play a critical role in this process. Over the next five years we will bring thousands of the region's most promising young leaders to the United States and work to support their leadership and creativity.
It is not too soon also to think about how we can support peaceful, successful elections across the region, particularly in Burkina Faso, Niger, Libya, and of course Nigeria. Over the long run, stable, inclusive, accountable and transparent governments are the greatest deterrents of violent extremism.
Third, we must strengthen regional cooperation and synchronize efforts with key international partners. In the response to Mali, we have seen great examples of regional cooperation. We need to build on these examples and better leverage our programming to facilitate information-sharing and cooperation across borders. We are working closely with our British, French, and Canadian allies to synchronize our efforts.
Fourth, helping governments and communities manage their borders must continue to be a focus for our security and our development assistance. We know that terrorists exploit porous borders to smuggle individuals, weapons, and goods across states, evading the region's security services. Enhancing border security will require a more focused and comprehensive approach – leveraging law enforcement, military, and civilian engagement. Border-security efforts must also clearly integrate the relevant communities as active participants in this process – which means that more traditional security approaches need to be paired with community-engagement activities.
Fifth and finally, in conjunction with the first four recommendations, the working group agreed that we must strengthen TSCTP. We have since conducted an interagency review. The review concluded that while TSCTP is not the vehicle to advance all of our priorities in the region, it remains an essential program to build state and civil society capacity and cooperation to counter terrorism. As a joint initiative of State, USAID, and the Department of Defense, TSCTP brings together all of the best tools of diplomacy, development, and defense. It is this kind of interagency, integrated, and multi-faceted approach that must continue to be at the heart of how we approach the region's challenges.
The review of TSCTP recommended that we look for ways to strengthen the program with enhanced resources, strategic planning, and monitoring and evaluation. And that brings us to the purpose of this gathering. At this critical juncture, it is imperative that we take a thorough look at TSCTP and grapple with the hard questions. What have we learned during the past eight years? Which programs have been most effective? Which have fallen short and why? As we seek to reengage with the new government of Mali, support the democratically elected interim government of Libya, and strengthen partnerships with long-time allies like Morocco, what is the best approach? How can we better integrate programs, bridging institutional and regional divides – including between the Sahel and Maghreb? How can we support initiatives undertaken by Maghreb countries to build the capacity of their Sahelian neighbors – such as the Government of Morocco's recent commitment to train Malian imams on countering violent extremism? How can we strengthen the linkages between TSCTP and broader efforts to advance stabilization and good governance? What are the limitations of our efforts, and what does success look like over the next three to five years?
These are not easy questions, but they are essential as we move forward. Better understanding our own capabilities and limitations can help us to better understand how we can effectively advance our goals in the region. I am confident that this group here today has the experience, the energy, and the brain power to grapple with these questions, and I look forward to hearing about the recommendations and conclusions that come from this conference.
I also know there is good work underway to develop a new multi-year strategy for TSCTP, which will help to guide our collective efforts moving forward. We are all working to develop a more coherent, transparent strategic planning process for TSCTP that will involve all stakeholders.
Finally, let's not forget that TSCTP – at its core – is about partnership. The governments and people of the Sahel-Maghreb region are the ones who are on the frontlines facing all of these threats and challenges, and they are the ones who will ultimately craft the solutions. Our efforts will only go as far and as fast as our partners want to – and can – run.
In all of our engagement, we must continue to encourage our African and Arab partners' leadership, ownership, and entrepreneurship. Given the support, we know there is a great yearning throughout the continent to build a brighter future. It is in the United States' interest to build enduring, institutional partnerships with Africa and the Middle East, built on mutual understanding and respect for the rule of law, human rights, and democratic values. This work is not flashy and it is not quick. It is not done in a single program or a single fiscal year. But it is these partnerships that will ultimately advance our shared interests and security over the long term.
Thank you for your time and for the important work that all of you do to build those partnerships. I know you will make the most of the next three days and this remarkable, diverse, expert gathering. I look forward to continuing to work with you on this important endeavor. Thank you.