FG Begins Payment Of Ekiti SURE-P Beneficiaries Three Months Stipend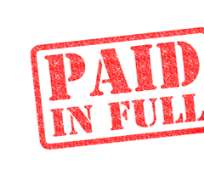 The Federal Government has commenced the payment of the arrears of three months stipend owed the 3,000 beneficiaries of the Subsidy Re-Investment Programme (SURE-P) Community Services, Youths and Women Employment Scheme in Ekiti State.
Chairman and Coordinator of the State Implementation Committee of the SURE-P in Ekiti State, Rt. Hon. Femi Akinyem, who made this known in a release issued today, said one month stipend of N10, 000 had already been paid into the bank accounts of the beneficiaries.
He assured that the remaining two months arrears will be cleared before the end of next week.
A few weeks ago, Akinyemi had during the SURE-P Stakeholders meeting in the three Senatorial Districts of Ekiti State assured the beneficiaries of their payment saying; "President Goodluck Jonathan is a promise keeper, who will never go back on his promises and on this SURE-P programme, all entitlements of our beneficiaries will be paid."
The Chairman said; "Now, Ekiti people should begin to ask those peddling the wicked rumour that the Federal Government no longer have fund to pay the beneficiaries where they got their information from and the reason they were spreading the rumour.
"This is because on Tuesday, SURE-P beneficiaries in Ekiti State started receiving 'Goodluck credit alert' and by this time of next week, they must have been paid the three months arrears being owed them.
"The Federal Government is also going to embark on exit strategies for the beneficiaries before the end of the one year so that by the time they exit from the programme, they will have something doing.
"Already, 24 of them have benefited from training by the federal government and after the training, they are to be empowered to start their own trade so that they can be self-reliant and also become employers of labour."
He expressed gratitude to President Godluck Jonathan for the SURE-P scheme saying; "No doubt, Ekiti youths are enjoying the transformation agenda of Mr President and we can't but keep appreciating him."