Regional Migration Body Discusses Horn of Africa and Yemen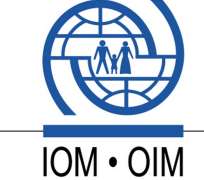 GENEVA, Switzerland, October 29, 2013/African Press Organization (APO)/ -- The Regional Committee on Mixed Migration for the Horn of Africa and Yemen is holding its third meeting in Nairobi, Kenya from 30-31 October 2013. The meeting aims to improve collaboration between governments in the Horn of Africa and Yemen, and with international partners, to better manage migration and improve the well-being of migrants.
The hosting of the meeting in Nairobi shows Kenya's increasing significance as a transit and destination country for mixed migration flows from the Horn of Africa via the southern route, passing through Tanzania, Malawi, Mozambique and Zimbabwe to South Africa.
The meeting will focus on three key issues: migration and security; assisted voluntary return and reintegration; and labour migration.
Limited economic opportunities, environmental degradation and conflict continue to drive large numbers of migrants from the Horn of Africa to Yemen, in the hope of reaching Saudi Arabia and the Gulf countries.
Every year, thousands of migrants risk their lives crossing the Arabian Sea or Red Sea in overcrowded and unseaworthy boats. If they survive the journey, many subsequently fall victim to exploitation, violence and sexual abuse in Yemen.
Last year, some 187,000 migrants from Ethiopia and other Horn of Africa countries arrived in Yemen. This year the number has fallen to 53,000, following the closure of the Saudi-Yemen border and a clamp down on irregular labour migrants by the Saudi authorities.
At the same time growing numbers of migrants from the Horn of Africa are dying at sea while attempting to cross the Mediterranean to reach Italy and Malta via North Africa. And an unknown number of migrants from the Horn of Africa continue to be smuggled to South Africa transiting through Kenya. A 2009 IOM study suggests at least 20,000 migrants are smuggled along this route annually.
The regional committee acknowledges the complex dimensions of the problem and is placing emphasis on strategic regional governmental initiatives that will ensure increased protection of migrants' rights and a reduction in the number of lives lost.
The meeting will be attended by representatives of the governments of Djibouti, Ethiopia, Puntland, Somaliland and Yemen, as well as from IGAD and the AU. Representatives from the Federal Government of Somalia will attend as a committee member for the first time. Observer states will include representatives of the governments of Saudi Arabia, Sudan, South Sudan, and Egypt from the respective embassies in Kenya.