SECRETARY-GENERAL NOTES MADAGASCAR'S PEACEFUL FIRST ROUND OF PRESIDENTIAL ELECTIONS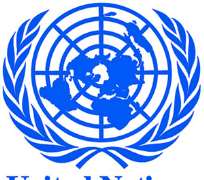 NEW YORK, October 26, 2013/African Press Organization (APO)/ -- The following statement was issued today by the Spokesperson for UN Secretary-General Ban Ki-moon:
The Secretary-General is pleased to note the generally peaceful conduct of the first round of presidential elections in Madagascar, after the political impasses of the recent past. The Secretary-General appreciates the efforts of the Malagasy Government and important stakeholders to restore constitutional order.
The Secretary-General expresses the hope that polling will be followed by the orderly counting and tallying of results. He calls on the people and authorities of Madagascar to continue to maintain a peaceful environment and for all to accept the results and to address any complaints through established channels.
The Secretary-General applauds the support provided by Madagascar's partners both within the region and in the wider international community. The United Nations has provided technical assistance to the Transitional Independent National Electoral Commission in preparing the elections, and has coordinated international technical and financial assistance.