The African Union condemns any attempt to undermine Peace, Stability and Development in Mozambique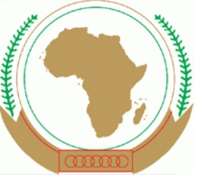 ADDIS ABABA, Ethiopia, October 23, 2013/African Press Organization (APO)/ -- The Chairperson of the Commission of the African Union (AU), Dr. Nkosazana Dlamini-Zuma, is following closely the recent developments in Mozambique. She is particularly concerned by the announcement made by the Resistência Nacional Moçambicana (Renamo) to withdraw from the 1992 Peace Accord signed with the Government of Mozambique. She underlines the AU's total rejection of any attempt to undermine stability in Mozambique and the remarkable economic gains made to date.
The Chairperson of the Commission stresses the need for all concerned stakeholders to act in a spirit of restraint and dialogue, to allow Mozambique to continue on its remarkable path of development and growth, and to continue to consolidate its democratic institutions, including the successful and peaceful holding of the local elections planned for November 2013. In this respect, she welcomes the commitment of the Mozambican Government to talks in order to address the current challenges, and calls on the Renamo leadership to respond positively and unconditionally to this offer.