Visit to Japan by Ms. Hilde. F. Johnson, Special Representative of the Secretary-General and the Head of the United Nations Mission in the Republic of South Sudan (UNMISS)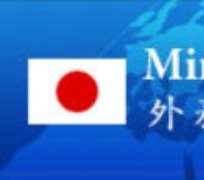 TOKYO, Japan, October 22, 2013/African Press Organization (APO)/ -- 1. Ms. Hilde. F. Johnson, Special Representative of the Secretary-General in the Republic of South Sudan, will visit Japan from October 26 to 31.
2. During her stay in Japan, Ms. Johnson will exchange opinions with various senior officials of the Japanese Government who are in charge of PKO-related matters. She will also observe how Japan Self-Defense Forces (SDF) units undergo training before they are dispatched to UNMISS.
3. The Government of Japan, as a responsible member of the international community, remains committed to making proactive contributions toward the achievement of peace and stability in South Sudan and the region. This visit is expected to further strengthen cooperation between Japan and the United Nations.
[Note] Japan's contribution to UNMISS
Under the International Peace Cooperation Law, Japan has dispatched SDF personnel to UNMISS since November 2011. Currently, an SDF engineering unit consisting of approximately 330 personnel carries out site development, the restoration of roads and other activities. In addition, approximately 20 personnel stationed at the Coordination Center of Japan perform duties to liaise and coordinate with relevant organizations, and three staff officers stationed at the UNMISS Headquarters perform duties such as logistics, intelligence and engineering.