Techno Oil Boosts Fuel Supply With 20 New Mega Stations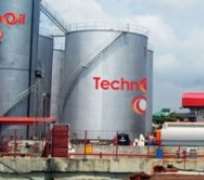 Barely two weeks after the federal government lauded Techno Oil Limited for setting the pace in popularising the use of cooking gas in Nigerian homes, the company has commenced the unveiling of 20 new mega filling stations it built in major cities nationwide, to make petroleum products readily available to consumers.
The stations, each with a nameplate capacity of about 120,000 litres and selling capacity of at least 30,000 litres per day, are located in Lagos, Ibadan, Enugu, Abuja and Onitsha, with Lagos having the lion share of the outlets in view of its strategic position as the nation's economic hub.
The company's Head of Strategy, Mr. Ken Abazie, told journalists in Lagos that the mega stations, which would also provide more than 2,000 new jobs for Nigerians, were part of the company's renewed efforts to strengthen its leadership position in the downstream sector.
Abazie said the new retail outlets, together with additional 50 new trucks for the haulage of petroleum products, would go a long way in assisting the renewed drive of the federal government to transform the economy and create employment for the teeming populace.
He said the new investment was aimed at boosting the leadership position of Techno Oil in the downstream sector in line with the company's vision 'to be the future energy'. According to him, the new mega filling stations would be a veritable channel for the distribution of Techno Oil range of lubricants nationwide.
Abazie said Techno oil lubricants, known for its quality oil and quality performance, would be sold to customers at the new stations saving them the risk of purchasing low quality or adulterated lubricants on the road side.
'In this era when Nigeria has been turned into a dumping ground for engine oils and local lubricant blending plants are closing shop, motoring Nigerians must beware of the brand of lubricants they use as your car may be at the verge of a knock. You recall that Techno Oil has been in the fore front in the advocacy for the switch to safer source of energy for domestic usage,' he said.
He said the new mega stations would be a one-point shop where the different grades of Techno Gas stoves would be sold at pocket friendly prices. For clarity, he said there would be 3 kilogrammes and 6 kilogrammes Gas stoves/cylinders as well as the regular 12.5kg cylinders in the new stations.
He said the management of the company would continuously monitor service delivery at the mega stations with a view to making sure that no customer was short-changed in volume or value.