Happy Eid-El-Kabir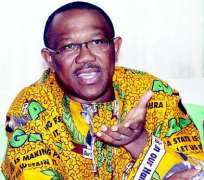 This celebration yet again offers our Muslim brothers the special opportunity to reflect on their spiritual lives, pray for themselves, others and the nation at large.
As the celebration goes on, it reminds us to always reflect on the ideals of good living, which all religions preach; this abhors violence, but rather promotes peace and fraternity among men.
Most importantly, may this period remind us all to be faithful to the Almighty and live according to His dictates, especially in our world that has been gravely wounded by vices of all types.
Peter Obi
Governor, Anambra State