PDP Condoles Late Tonye Harry Family…Faults Gov Amaechi's Claim Over Health Facilities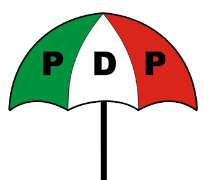 The Rivers State Chapter of the Peoples Democratic Party, PDP, has described the death of the former Speaker of the State House of Assembly, Rt Hon. Tonye Willie Harry as one too many.
Harry's death, the party noted threw not only the political class off balance, but all his friends and associates as there was no prior knowledge of the failing health of the lawmaker before the sad news of Friday, October 4, 2013.
The party through a statement issued and signed by the Special Adviser on Media to the state chairman of the party, Jerry Needam commiserates with the wife and children of late Tonye Harry and the entire people of Degema State Constituency over the sudden demise of the former lawmaker, urging them to take solace in the enviable legacy of humility and Godfearing life led by Tonye Harry while alive.
By Tonye Harry's untimely exit, the entire Rivers political class is bereaved, the PDP further noted, saying his death has created a hole on the state body politic very difficult to feel.
The party recalls with nostalgia the peaceful and serious minded legislative session which late Tonye Harry presided over as the Speaker which will remain a reference point for a long time.
The party however regrets that the state notwithstanding its huge resources still lacks the hospitals with the modern state of art facilities to save the life of the former Speaker who died while being flown to a French hospital despite all the claims of well equipped tertiary health institutions in the state by the Amaechi-led government like the Kesley Harrison and Maxillofacial Hospitals in Port Harcourt.
Perhaps, the life of late Tonye Harry would have been saved if there were these facilities locally available, the party insists, accusing Gov Amaechi of wasting the state resources in unnecessary politicking instead of channeling them in meaningful ventures.
'It's now confirmed that all the noise of government breakthrough in healthcare delivery is a wild claim that has no content as there is no evidence of any facility in the state that can arrest a heart failure and, or sustain life for even an hour', the PDP regrets.
While sending its heartfelt sympathies to the immediate family of the deceased, the party prayed God to grant them the fortitude to bear the irreparable loss and also grant the soul of late Tonye Harry peaceful repose.
Signed
Jerry Needam
SA, on Media to
State PDP Chairman
Tuesday, October 8, 2013