Ngige Is Deficit In Character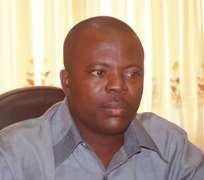 The Senior Special Assistant to Gov. Peter Obi on media and Publicity has advised Dr. Chris Ngige to do away with what he called "propensity for Mischief", he was reacting to a publication on a front page of a National Newspaper, showing the picture of a man described as Chinedu, a photographer with Chris Ngige's Campaign Organization.
Obienyem advised Ngige to concentrate with his campaigns than cooking up stories to attract the sympathy of the people to himself. "If I were Ngige, I would concentrate on convincing the people that I will not visit Okija Shrine again; that I will not turn the State into a battle field; and that I will not only work on roads only, but that I will take development to all the parts of the State, rather than engaging in acts geared towards attracting the sympathy of the people."
Speaking further, Obienyem said that Ngige's antics worked for him in the past, when he deliberately did so many things, including willful damage to his vehicles and thereafter called the press to accuse Sir Chris Ubah as the person behind it. "A careful perusal of the entire picture will show one that they just took that pictures and wrote that Obi's aide did it to carve the image of one who is persecuted. Does the aide to Obi they accused of the crime not have name and designation?" Obienyem asked.
On the trajectory of campaigns so far, Obienyem said it has not been edifying and that what Anambra State was witnessing were candidates who were thoroughly not carved for leadership trying to force themselves on the people. He said that only Willie Obiano had the track records and the pedigree to make a Governor every Anambra person would be proud of.
-CHRIS NGIGE 931367951
VALENTINE-OBIENYEN