Baird to Welcome Somali Foreign Minister to Ottawa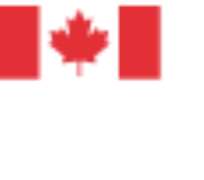 OTTAWA, Canada, October 1, 2013/African Press Organization (APO)/ -- Foreign Affairs Minister John Baird will meet with Fawzia Yusuf H. Adam, Somalia's Deputy Prime Minister and Minister of Foreign Affairs and International Cooperation, on Tuesday, October 1, 2013, to discuss a broad range of issues, including regional security and Canada-Somalia relations.
There will be a photo opportunity before the meeting for accredited photographers and camera operators only. Photographers and camera operators must be on site before 12:30 p.m. After their meeting, the two ministers will hold a brief media availability.
Event: Photo opportunity
Date: Tuesday, October 1, 2013
Time: 1:10 p.m. ET
Location: 9th floor, Lester B. Pearson Building, 125 Sussex Drive, Ottawa, Ontario
Event: Media availability
Date: Tuesday, October 1, 2013
Time: 2:35 p.m. ET
Location: Main lobby, Lester B. Pearson Building, 125 Sussex Drive, Ottawa, Ontario