Statement at the Conclusion of an IMF Mission to Mauritania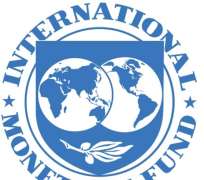 NOUAKCHOTT, Mauritania, October 1, 2013/African Press Organization (APO)/ -- A staff team from the International Monetary Fund (IMF), headed by Mercedes Vera Martin, visited Nouakchott during September 22 to 30 to discuss with the country's authorities recent macroeconomic developments and the formulation of the 2014 budget. The mission met with Central Bank Governor Sid' Ahmed Ould Raiss, Finance Minister Thiam Diombar, Economic Affairs and Development Minister Sidi Ould Tah, as well as other senior economic and financial policymakers. The team also held productive discussions with representatives of the diplomatic community, banking and private sectors, donors, and civil society.
At the end of the visit, Ms. Vera Martin issued the following statement:
"Mauritania's economic performance in 2013 remains strong, with real GDP growth projected at 6.7 percent this year, 0.5 percentage point higher with respect to the end of the Extended Credit Facility (ECF) arrangement in June 2013. Strong activity in the agriculture and mining sectors more than compensate for a weaker outcome in the fishing sector. Inflation, which has increased due to higher domestic food prices, is expected to reach an average of 4.2 percent in 2013. Notwithstanding this favorable performance, growth seems not to be yet sufficiently sustainable or inclusive enough to achieve significant gains in poverty reduction. Despite increasing buffers in recent years, the Mauritanian economy remains vulnerable to external shocks.
"The overall fiscal balance, including grants, is projected to deteriorate to a deficit of 4.1 percent of non-oil GDP in 2013, notwithstanding a significant reduction in government transfers. Lower fishing revenues, higher public investment and the additional spending for the legislative elections are only partially offset by higher tax revenues. Despite strong mining exports, the current account deficit is expected to remain elevated (attaining 32 percent of GDP), due to higher hydrocarbon imports and imports from investment projects associated with the extractive industries and the public sector. This deterioration will be mostly financed by foreign direct investment as well as some repatriation of mining revenues, with reserves staying relatively stable at the equivalent of 7 months of imports.
"The preliminary discussions on the 2014 budget appropriately suggest a reduction in the basic non oil balance to build on the gradual fiscal consolidation achieved in the last few years, while protecting social spending and allowing for public investment growth in line with absorption capacity. The mission noted a need for more transparency, monitoring, and control of public enterprises, which could pose fiscal risks. In order to preserve fiscal achievements, the mission called to ensure the sustainability of public debt, which remains high. The mission recommended that the authorities to continue meeting their financing needs through concessional and domestic resources.
"The mission commended the authorities for improving the liquidity conditions in the banking system, while elaborating prudential measures aimed at limiting excessive consumer credit growth, which will come effective in 2014.
"For 2014, economic growth will maintain its momentum, in spite of global demand that remains subdued. Accordingly, the rate of growth in real GDP is expected to turn out at about 6.5 percent, driven by strong performance in the mining sector, agriculture, services, and construction and public works. Inflation will be contained at about 5 percent year-on-year. The current account deficit will remain sizable but will improve to about 23 percent of GDP, in view of strong mining exports paired with lower imports associated with mining and infrastructure projects. The current account will be mostly financed by foreign direct investment. Official reserves will be maintained at a level equivalent of about 7 months of imports at end-2014.
"Going forward, the mission welcomes the authorities' intention to improve governance and transparency of the public sector overall with the aim to improve institutional capacity and the business environment to support private sector development and more inclusive growth.
"The IMF remains fully committed to supporting Mauritania, and the mission would like to take this opportunity to thank the Mauritanian authorities for their warm welcome and the quality of the discussions held."