NSC Predicts Brighter Future For Nigeria's Sports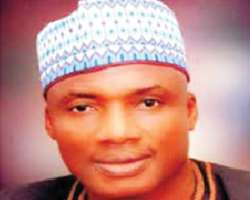 The Director of Grassroots Sports Development at the National Sports Commission (NSC) has predicted brighter future for Nigeria sports if the programmes being put in place to develop ports at the grassroots are implemented consistently.
He disclosed this to newsmen in Abuja during this month's Federation of Public Service Games (FEPSGA) 'Keep Fit Walking and Jogging Exercise organized to commemorate Nigeria's 53rd Independence anniversary.
'If we are going by the key performance indicators of the National Sports Commission which is about mass participation in sports, then you can say we have done very well but, if you are looking at medal level at the international scene, then I will say that the graph has been undulating.
'With the new high-performance programme been developed and the grassroots sports development programme put in place, I think the next 50 years will be totally different from the past,' Yakmut said.
The grassroots director therefore, urged public servants to see themselves as agents of change in the sports sector, noting that FEPSGA games is a good platform to discover talented sports men and women adding that its activities help civil servants to elongate their life span.
He spoke further, 'This particular exercise ushers in the spirit of unity, fitness and preventive medicine to the citizens of the country. Let's carry the culture of keeping fit and constructive recreation all through our life style in order to make Nigeria a better country'.
National Youth Service Corp (NYSC) football team defeated their State House counterpart 3-1 in a penalty shoot-out to lift the trophy for the anniversary match. No fewer than 3,000 public servants participated.