Anti-terror: FAAN directs airports to construct watchtowers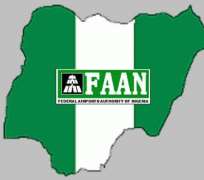 THE Federal Airport Authority of Nigeria (FAAN) yesterday directed airports in the country to erect watchtowers at their runways as part of efforts to check terrorism and ensure safety of air passengers.
FAAN's Regional Manager, North Central, Mr. Chris Bature, gave the directive during a regional meeting of airport managers in Jos.
According to him, 'We are here for a regional meeting and to commission the watch tower erected by the management of Yakubu Gowon Airport. Terrorism is a global menace that should be tackled headlong. The security towers will enable security personnel, especially the Police Counter Terrorism Unit (CTU), to keep watch over the runways during flight operations.
'The essence is to checkmate any act of terrorism in our airports and make the airports safe for passengers; it is very paramount and significant to the Federal Government.'
Bature, who is also the manager, Nnamdi Azikiwe Airport, Abuja, said Jos Airport would soon be fenced to prevent encroachment.