Canada Welcomes New President of Mali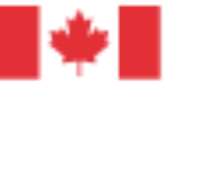 OTTAWA, Canada, September 20, 2013/African Press Organization (APO)/ -- Foreign Affairs Minister John Baird and the Honourable Christian Paradis, Minister of International Development and Minister for La Francophonie, today issued the following statement:
"Canada welcomes the inauguration earlier this month of Ibrahim Boubacar Keïta as the new president of Mali.
"The inauguration on September 4, 2013, is another important step in Mali's return to democracy, and the Malian people can take pride in their commitment to democratic values. It also marks an important step toward reconciliation, strengthened democratic governance and the protection of human rights for all Malians.
"Canada will continue to stand with Mali and hopes to work closely with the new government."
A ceremony in Bamako on September 19 to which foreign dignitaries were invited to celebrate the start of the new president's mandate and term in office was attended by Lois Brown, Parliamentary Secretary to the Minister of International Cooperation, on behalf of the Government of Canada.