Suswam's Presence Stalls Opening Of PDP Office In Benue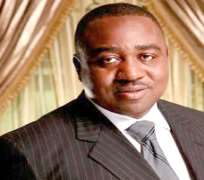 The presence of Governor Gabriel Suswam stopped the opening of a new Peoples Democratic Party (nPDP) office in Makurdi, the Benue State capital, on Wednesday.
The Nation gathered that shortly after the formation of the new party by the Kawu Baraje -led faction last month, some aggrieved members of the party in the state had begun plans to open the nPDP office in the state capital.
A member of the National Assembly who is nursing ambition to succeed Suswam as governor in 2015 is believed to be behind the moves.
He allegedly sponsored sprinter group to create a new party in Benue and was waiting for Suswam to travel out of the state before hatching his plans on the nPDP office.
The Chairman of the Benue State chapter of the party, Dr. Emmanuel Agbo, told our correspondent in an interview that there is only one PDP in the state.
Dr. Agbo, who is the chairman of Conference of PDP chairmen said what, happened in Abuja was a family affairs that would soon be settled.