CAR: Fresh fighting displaces thousands in capital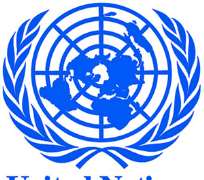 GENEVA, Switzerland, September 18, 2013/African Press Organization (APO)/ -- Recent outbreaks of fighting in the northern suburbs of Bangui, capital of the Central African Republic, have displaced thousands of people and highlighted once again the continued insecurity that has plagued the country since the end of 2012.
Between 20 and 27 August, Séléka militia entered the Bangui suburbs of Boeing and Boy-Rabe. The fighters – part of the group that overthrew the government of the Central African Republic (CAR) in March – used gunfire and heavy weapons to enter homes, sending hundreds of people fleeing in search of safety and reportedly killing more than10 people.
Some found temporary refuge in the corridors of the Amity hospital in Bangui, too afraid to return home due to reports of arbitrary killings and looting. Valerie*, a 45-year-old widow and mother of five children, recounted her ordeal.
"My children and I heard gun fire and the sound of heavy weapons. We were scared and immediately started packing our belongings," she said.
Valerie said the incident triggered vivid memories of a previous violent attack by Séléka forces in April, when three men raped her and her 18-year-old daughter.
"I had sworn never to go through the same trauma again," she said, sobbing uncontrollably.
In December 2012, rebel forces in the north began to march on Bangui. The group came to be known as Séléka, which means "coalition" in the local Sango language, and eventually overthrew the government of former President Francois Bozize in March 2013. Insecurity and violence has continued almost unabated in the months since, and all of country's 4.6 million people have been affected by this crisis.
"What do they want? Do they want to kill us all?"
More than 310,000 people have been forced from their homes since the crisis began, with about 60,000 of these having fled to neighboring countries.
"The breakdown in law and order in CAR is absolute and is of deep concern to the humanitarian community," said Kaarina Immonen, the UN Humanitarian Coordinator for the country. "This continued crisis is having a severe impact on the civilian population which is targeted, with persistent violations of human dignity and international humanitarian law.
"I urge the transitional government to take actions to ensure that civilians are protected."
Twenty-eight year old Sylvain, a divorced father of two, was among those who escaped Boy-Rabe for the safety of the hospital. He recalls the terror he felt when Séléka fighters entered his community on 26 August.
"We heard armed fighters screaming on the streets, saying that they will kill all the men living in Boy-Rabe," he said. "It has been six months since the Séléka came to power. What do they want? Do they want to kill us all?
About 500 people like Valerie, Sylvain and their families found refuge at the Amity hospital. On 28 August, a joint OCHA and UN Children's Fund (UNICEF) assessment found that the people there were in need of basic humanitarian support – health, food, water and sanitation, and protection.
In nearby Boeing, an estimated 5,000 people – mainly women and children – sought refuge from the fighting at Bangui International Airport, according to the UN Refugee Agency (UNHCR).
On 29 August, the people at the airport were dispersed. Those at the Amity hospital have also returned home. These neighborhoods are now patrolled by a Multinational Force of Central Africa troops that was deployed to CAR by the Economic Community of Central African States.
Violence not contained to Bangui
Violent clashes in north-western CAR were also reported throughout August and into September. On the weekend of 8-9 September, two staff members of the NGO ACTED were killed in Bossangoa, about 300 km north of the capital.
"It is shocking that aid workers have been targeted and these killings must be condemned in the strongest terms," said UN Humanitarian Coordinator Kaarina Immonen in a statement issued on 11 September. "I urge the authorities and all parties to the conflict to respect humanitarian personnel and assets and to bring to justice those responsible for unacceptable acts."
*All names have been changed