DAKOVA eases out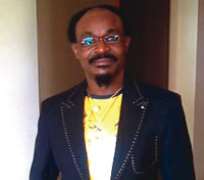 In the 80s and 90s, David Kolawole Vaughan aka DAKOVA enjoyed a lot of press coverage owing to his burgeoning fame occasioned by his exploits in the fashion industry. Acting as clothier to several celebrities contributed to his success.
Long before the advent of the current crop of designers, he eased out of the scene to concentrate on his other interests that include politics and hospitality.
While he did not make an appreciable impact in the political arena, the same cannot be said for the hospitality business. In Abuja, he owned a nightclub which enjoyed the patronage of elites resident in the nation's capital. However, since shutting shop, DAKOVA is no longer as visible as he used to be.