SEC inaugurates Master Plan Committees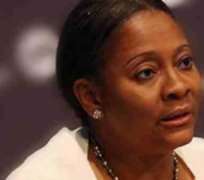 The Securities and Exchange Commission (SEC) on Tuesday inaugurated three master plan committees at the capital market.
They are to produce blueprints for the market over a 10 year-period.
The DG of SEC, Ms. Arunma Oteh, while speaking at the third quarter Capital Market Committee (CMC) in Lagos on Monday,  announced that the committees are being set up to produce long term master plan that will be in line with Exchanges global best practice.
According to Ms. Oteh, 'We as the capital market regulator and other stakeholders know that Nigeria economy will not be aligned in growth without a strong capital market. We also believe that planning is very critical and one of the areas as a committee we didn't do as well is planning.
'We also know that some of the approach that has been taken by some other jurisdictions; Malaysia for an example which has 10-year master plan with a time frame that ended 2010 and subsequently in 2011; they had another one that will end 2020.'
She noted that Malaysia has experienced transformation through its planning and monitoring evaluation mechanism that have exceeds the country's expectations in terms of transforming their capital market and economy support.
'As a capital market committee, we are not resting on our laurel because we know the value of a strong capital market by transforming Nigeria economy given current administration transformation agenda that is focused on job creation, enabling environment for businesses to thrive and funding infrastructure.
'We on the capital market support these initiatives of transformation agenda for a country at which its citizens will benefit and investors will know that Nigeria is the best core-spot for business,' Oteh added.
The committees includes: (1) Capital Market Master Plan Committee; which is expected to set out clear strategies for the entire capital market to achieve its full potential, (2) Capital Market Literacy Plan Committee; which will articulate a market- wide Continues Investor Education Strategy, Non-Interest (3) Capital Market Products Master Plan Committee; to create a road map for the development of a vibrant Islamic finance industry in Nigeria
Speaking on the past committee, 'Following the lessons learnt from the global financial crisis and its impact on Nigeria, six years ago, the commission set up 15- member committee led by Distinguished Mr. Adedotun Sulaiman to produce a roadmap for the actualization of a world class capital market that is efficient transparent, innovative and attracting to investors both local and foreign while contributing to and facilitating the growth and development of Nigerian and African economics,' the SEC DG said.
She added, 'It has been five years since the committee was set up and it is important to review some of the key achievements from the implementation of their report
'The stock market capitalization has risen by two and half times to N11.59 trillion as at Friday, 6th September 2013 since we embarked on the reforms and indeed reached an all-time of N12.854 trillion on 11th June 2013. Under collective investment scheme (CIS), at the end of 2008, there were 38 registered funds with combined net asset value (NAV) of 65.85 billion while as at June 2013, there were 46 registered funds with a NAV of N119.14 billion
Our domestic bond market has also grown to a capitalization of N5.87 trillion with a combination of FGN, State Government and Corporate bonds.'