Conference "A New Deal for Somalia"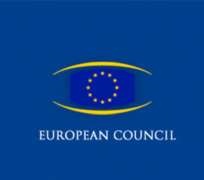 BRUSSELS, Kingdom of Belgium, September 9, 2013/African Press Organization (APO)/ -- The conference "A new deal for Somalia" is a high-level event organised jointly by the European Union and Somalia in Brussels.
Why:
Somalia's eight-year transition ended in September 2012, with the peaceful handover to a new Federal Government. The Conference's objective is to sustain the positive momentum in Somalia, to ensure that the country stays on the path to stability and peace and brings prosperity to its people.
The New Deal is the driver of this process. The Brussels Conference will therefore bring together the international community and Somalia to endorse the Compact –a key milestone of the process- pledge support to enable its implementation and, above all, re-commit to this new political process.
When: 16 September 2013
The opening session will include speeches by EU High Representative Catherine Ashton, the President of Somalia, Mr. Hassan Sheikh Mohamud and the President of the European Council Herman Van Rompuy.
This will be followed by three working sessions, one focusing on the new political order, one on rebuilding the social and economic foundations and one on the rule of law and security. EU High RepresentativeCatherine Ashton, Development Commissioner Andris Piebalgs as well as representatives of various international organisations will co-chair these sessions.
Pledges will be during the working sessions at the end of each speaker's intervention.
The closing session will consist in the endorsement of the Compact by the President of Somalia, Mr. Hassan Sheikh Mohamud, the President of the European Commission, Mr. José Manuel Barroso and EU High Representative Catherine Ashton.
The press conference, foreseen at 17.30, will close the event.
Where:
The Conference "A new deal for Somalia" will take place in the Egmont Palace, Passage de Milan,
Boulevard de Waterloo, 31, 1000 Bruxelles