Amaechi's ADC Flees To UK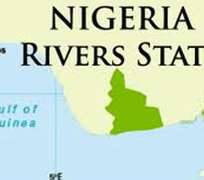 …CSO Redeployed
Mr. Debewari Semeikumo, Aide de Camp (ADC) to Rivers State Governor, Hon. Chibuike Amaechi may have deserted the Nigeria Police Force (NPF) and currently on self-exile in the United Kingdom, Pointblanknews.com investigations have revealed.
The move comes amidst revelations that the governor's Chief Security Office (CSO), Mr. Tony Iwelu has been redeployed to the national headquarters of the Department of State Security Services (DSS), Abuja.
Semeikumo was last seen in public on July 9, when he, the CSO, and some loyalists of Governor Amaechi stormed the State House of Assembly amidst the purported removal of the Speaker and principal officers.
Pointblanknews.com sources confirmed that the ADC has relocated to London, UK, and in their words, "may not return to Nigeria before the end of the Jonathan administration."
Sources close to the embattled police officer said family and friends had advised him to "forget" his career in the police and "first, secure his life."
They reportedly listed the arrest and prolonged detention of Hon. Lloyd by the police high command as a foretaste of the kind of treatment the ADC might receive in the hands of his superiors should he turn himself in.
"If Chidi Lloyd, Leader of the Assembly and a close ally of Governor Amaechi could be so humiliated, what then is the ADC to expect from police officers who have been baying for his blood," posed a family friend.
A top police officer, however told Pointblanknews.com that the ADC, who has claimed that he is on medical leave, may after all not be charged with desertion if he can prove that he has been receiving medical treatment all the while.
The police high command had on July 17 invited Semeikumo, Iwelu and Leader of the state legislature, Chidi Lloyd, over previous week's fracas in the state assembly.
In a statement issued in Abuja, police spokesman, Frank Mba, said the trio were wanted in Abuja for questioning over their roles in the crisis.
'It would be recalled that in the video clips, a man carrying a mace and another in Police Uniform as well as other security details were seen conducting themselves in a questionable and uncomplimentary manner,' said the police spokesman, adding,  'the invitation therefore seeks to obtain further details that will assist proper investigation into the matter.'
Mba had reminded police officers attached to VIPs to 'always remain mindful of their conduct and ensure that they uphold the professional ethics, traditions and best practices of the Force at all times.'