Former Kogi Governor's Brother Kidnapped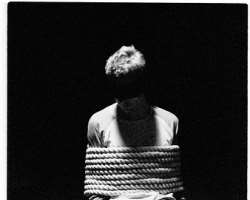 Gunmen on Monday kidnapped the younger brother to the former Governor of Kogi State and a chieftain of the All Progressive Congress in Kogi State, Prince Abubakar Audu.
Alh Ibrahim Audu,an oil magnate who owns and operates chains of filling stations in Kogi State was kidnapped at or about 7.30pm at his residence in Alloma in Ofu Local Government of Kogi State by five armed men who broke into his family home
The Nation learnt that the gunmen came through the Ejule end of the road and made away with their victim.
Sources told The Nation that the man was sitting outside his home when the gunmen struck.
Former Governor Audu who is on holiday in the United States of America in a statement signed by his Media Assistant ,Eleojo Abubakar confirmed the incident but said up till now the family was yet to establish contact with the kidnappers.
"Though it is too early to draw conclusions but we know this is politically motivated. The PDP led government in Kogi state is afraid of the tsunami that will befall the party in the forthcoming elections with the successful registration of APC.
They know they are doomed to fail at the polls in any election in the state and so,the have resorted to this criminal antics of intimidation but we hope the security agencies will apprehend the perpetrators", he said.