The Gift of Healing by the Holy Spirit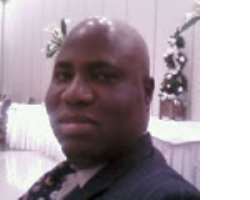 Are there diseases, illnesses and ailments in heavens? No, because it is the abode of the Almighty God and the saints. By the way, all born again regenerated Christians are saints before the True Lord God Almighty. Our Lord Jesus Christ died for our sins and resurrected for our justification, thus in the eyes of God, you are a brand new creation when you put your faith and future in the Hands of the King of kings and Lord of lords (2 Corinthians 5: 17: Therefore, if anyone is in Christ, he is a new creation; the old has gone, the new has come!). Disease, sickness, illness and ailments are parts of the fall-out of the Original Sin in the Garden of Eden, but after our Lord Jesus Christ paid for the sin on the Cross with His sacrificial Blood Death, He took diseases away from us, and His Resurrection confirmed the price for our original sin has been paid fully on the Cross. That was why He commanded us on the eve of His physical departure from the earth in Mark 16: 17-18 thus: "And these signs will accompany those who believe: In my name they will drive out demons; they will speak in new tongues; they will pick up snakes with their hands; and when they drink deadly poison, it will not hurt them at all; they will place their hands on sick people, and they will get well." Consequently, the normal Christian condition of a born-again soul is a disease-free and healthy life. Christians are not supposed to fall sick but do fall sick. Good health is part of the package that regenerated souls are supposed to enjoy, because we are no longer under the law and thus condemnation. Good and Divine health are included in the New Covenant midwifed by the Death and Resurrection of our Savior, Jesus Christ. Our Lord Jesus Christ has not only redeemed our spirits, but our souls and body have also been transported from the kingdom of darkness to that of light. But unfortunately we see Christians fall sick and complain of ailments like non-believers. Why is this so? Why Do Christian Fall Sick? First, what is sickness? Sickness is the by-product of diseases and diseases are part of the attacks human beings suffer from demonic forces, either because we have contravened the law of God, which is called sin or the willful or ignorant infraction of Divine Laws; or the fall-out from carelessness. Not all diseases are demonically-inflicted but most ailments are caused by satanic forces. Human beings, both believers and non-believers alike are humans; irrespective of the fact believers are heaven-bound. As temporary denizens of the earth planet, we are still susceptible to natural laws. We live in a world of pollution, environmental degradation, and other damages human beings have inflicted on nature and ourselves. When we are exposed to these degradations, the human physical body is bound to suffer, but as soon as a Christian removes such natural symptoms, he/she should enjoy a healthy living. In other words, a Christian should eat well, rest when expected of him/her just as our Lord Jesus Christ said and did (Mark 6: 31 "Then, because so many people were coming and going that they did not even have a chance to eat, he said to them, "Come with me by yourselves to a quiet place and get some rest"), and must ensure the laws of the physical body are respected. Physical exercise, ascetic lifestyle and temperance are some daily regimens to tame the physical body and allow the spirit to have its preeminence. We need the physical body to carry us from one place to the other to do the work of the Lord; hence we must respect the laws of stewardship. This is why ingestion of all harmful substances such as; hard drugs, illegal sexual activities, forbidden sexual relations (Leviticus 18), tobacco, alcohol, over-heating, too much sleep etc. and other activities that degrade the human physical body are spiritually effete. Apostle Paul made the point in Galatians 5: 19-21 when he listed those activities classified as the works of the flesh. The activities listed in the two verses are like plants sowed and with time; they grow and ultimately lead to both physical and spiritual death. The attitude of a born-again Christian to the physical body is nothing but give it as a living sacrifice to our Lord and Savior Jesus Christ (Romans 12: 1 "Therefore, I urge you, brothers, in view of God's mercy, to offer your bodies as living sacrifices, holy and pleasing to God - this is your spiritual act of worship." We are no more beholden to the human physical body after being a born-again Christian, except to use it for our physical needs, period! Once you have the Holy Spirit, Who is the Greater One in us than the one-Satan-who is in the world, we do not operate at the supernatural level anymore but at the spiritual dimension, hence the physical must submit to the spirit and the soul. There are three sources through which diseases afflict a Christian and sundry sources that non-believers are diseased. The first source of illness, ailment and physical discomfort in the Christian life is what I will call "opening for demonic operation," or "demonic doorway." Satan and his demons do not have the power to invade the physical body of a believer, as a matter of rule, because every born-again Christian indwell with the Holy Spirit is hedge around by angels. Satan himself made this point in Job 1: 9-10: "Does Job fear God for nothing?" Satan replied. "Have you not put a hedge around him and his household and everything he has? You have blessed the work of his hands, so that his flocks and herds are spread throughout the land." But we have a better covenant now than Job in the Old Testament, thus for Satan and his fiendish minions to attack our human physical bodies, they have to pass through those guiding angels first, then get unto the Holy Spirit and then touch our flesh. That is a herculean task. But on our own, we can break this hedge as Solomon pointed out in Ecclesiastes 8:5: "Whoever obeys his command will come to no harm, and the wise heart will know the proper time and procedure." The Amplified Bible rendered those verses this way: "Whoever observes the [king's] command will experience no harm, and a wise man's mind will know both when and what to do." Once you sinned, either willfully or ignorantly as a Christian, you have broken the hedge and flouted the King (the Lord God's) command and will suffer harm. It is called sin or disobedience and it has repercussions. Our Lord Jesus Christ told the man who He cured earlier on when He saw him in the synagogue after he was cured of his disease in John 5: 14: "Later Jesus found him at the temple and said to him, "See, you are well again. Stop sinning or something worse may happen to you." In my forthcoming co-authored book; "The Kingdom of Satan Exposed," we listed those sins that are veritable demonic doorways into the human body. Some of the vilest and most destructive demons I have ever encountered in my life during deliverance sessions in the lives of human beings are those that invaded people's lives through unlawful sexual activities. The second source through which diseases afflict the human physical body of a Christian is negative and unauthorized use of the human tongue. Words that proceed out of our mouths are powerful and have spiritual consequences. In my house here in Chicago, it is unlawful to say; "we do not have so and so," rather, we say "we need so and so." My wife knows what I mean when I tell her; "I'm so strong." James 3: 5-6 told us: "Likewise the tongue is a small part of the body, but it makes great boasts. Consider what a great forest is set on fire by a small spark. The tongue also is a fire, a world of evil among the parts of the body. It corrupts the whole person, sets the whole course of his life on fire, and is itself set on fire by hell." Since the past 15 years after the Holy Spirit has been teaching me the Words of Life, I have learned to control my tongue. Never will you hear me say; "I'm broke,' "I am weak," and such negative utterances as common among people of the world. We read the account of the Israelites in the wilderness and how they derailed. A journey of 40 days took them 40 years but do you know that it was not the Jehovah Lord God that made them spend 40 years instead of 40 days? It was what they said with their mouth after the Majority Lie Report was presented to the community by the 10 spies sent to explore the New Land. Numbers 14: 28: "So tell them, 'As surely as I live, declares the LORD, I will do to you the very things I heard you say…"Read the rest of those verses. Words are very powerful. Many have brought illnesses, discomfort, ailments and all kinds of diseases on themselves because of what they proclaim with their mouths. Finally, Christians fall sick because of un-confessed sins, which they harbor in their lives and ignorantly carry in their lives till they eat the Lord's Supper and bring judgment on their lives. You don't partake of the Lord's Supper when you know you are in active sin; otherwise you are bringing God's Judgment on your head, which can even lead to physical death. Apostle Paul warned in 1 Corinthians 11: 27-30: "Therefore, whoever eats the bread or drinks the cup of the Lord in an unworthy manner will be guilty of sinning against the body and blood of the Lord. A man ought to examine himself before he eats of the bread and drinks of the cup. For anyone who eats and drinks without recognizing the body of the Lord eats and drinks judgment on himself. That is why many among you are weak and sick, and a number of you have fallen asleep." Do you read the last verse? Sickness and even death are the ultimate corollaries of eating the Lord's Supper while in active sin. What are we Christians supposed to do then if we are caught in this life-defining moment? James provided the answer in James 5: 14-15 thus: "Is any one of you sick? He should call the elders of the church to pray over him and anoint him with oil in the name of the Lord. And the prayer offered in faith will make the sick person well; the Lord will raise him up. If he has sinned, he will be forgiven." Again, did you read the last verse that the primary cause of sickness is sin and until the sin is confessed and forgiven by the Lord, the sickness will remain? But someone will ask; then why did Apostle Paul, the spiritual giant fall sick, does that mean he was a sinner when he fell sick? But that was an isolated case in the entire Bible, because Apostle Paul eventually went ahead to explain why the Lord allowed him to fall sick after he witnessed heavenly glory thus: "To keep me from becoming conceited because of these surpassingly great revelations, there was given me a thorn in my flesh, a messenger of Satan, to torment me. Three times I pleaded with the Lord to take it away from me." (2 Corinthians 12: 7-8). In this unique circumstance, Apostle Paul knew the source of his ailment, he pleaded with the Lord for a relief and the Lord told him why He would not give him relief in order to "humble Paul." Another near-similar incident was Job's sickness. Job didn't sin and never violated natural laws, and as a matter of fact, the Lord God Almighty vouched for Job and said Job was righteous and blameless, yet he fell sick. But remember it was not God that caused Job's sickness but Satan, although God allowed Satan to cause the sickness but the end of Job proved that he was righteous. In other words, in the two instances of Job and Paul, their sicknesses were for unique purposes and the reasons were known to them and to us, but it is not normal and un-scriptural to say the Good Lord God Almighty uses sickness and diseases to punish His children. That is why the gift of healing is one of the gifts of the Holy Spirit. God doesn't use sickness to punish us as His children. Next Week: we shall look at how the gift of healing is supposed to be used according to scriptures. How do I know or discover that I have the gift of healing? Are all healing gifts from the Lord? Can Satan and his demons heal too?
GANI ADAMS: FRESH, CATHOLIC AND AUTHENTIC: I read the interview Otunba Gani Adams, national co-coordinator of Oodua Peoples' Congress (OPC) granted to the P.M News with animation. The interview was quite revealing. The disagreements between Dr. Frederick Fasheun and Adams should not have degenerated to this level. Dr. Fasheun is a man of integrity and from my conversations with him, I think he has the genuine interests of the Yoruba people at heart, but at his age, he may be suffering from the concomitants of old age. Mr. Adams is a relatively young man and I advise Dr. Fasheun to strengthen this young man's hand on the OPC so the organization will not be bedeviled by larger and more dangerous crises after Dr. Fasheun is out of the scene. I am impressed by the clinical way Adams diagnosed the genesis of the feud in the OPC and the roles played by the various leadership stake-holders. First, OPC is relevant in South-West Nigeria. In a nation where government has lost its legitimacy and has failed abysmally to guarantee the security of lives and properties of the citizenry, the OPC has risen to the situation in many instances. The Nigeria Police Force is derelict; it lacks the manpower, personnel and resources to provide security for the Nigerian people. I was joking with a friend over the phone some time ago that I am returning to Nigeria. The first advice my friend offered me over the telephone was to first see Otunba Adams for OPC security if I wanted my relocation to be peaceful. "That is; if you want to live in Lagos," he added. Of course, I am not planning to return to Nigeria, but that should tell you how vital Adam's OPC group is in providing security for Lagosians. In view of the relevance of the OPC, I will advise both Dr. Fasheun and Otunba Adams to mend fences for the larger interests of the Yoruba people. This constant feuding doesn't help matters, for the Yoruba people will need the OPC when the Center eventually disintegrates. When the various nationalities in Nigeria are back to their natural tents, OPC will be sorely needed to rebuild the South-West so gentlemen, sheath your swords and become more relevant.
DR KAYODE FAYEMI AND OPEYEMI BAMIDELE OF EKITI STATE: What is all these nonsense and unheard-of political fisticuffs between Dr. Fayemi and Hon. Bamidele in Ekiti State? Why are two friends fighting over political power, when both say they are Christians? Fayemi and Bamidele were part of the activists that played heroic roles during the struggle to see the end of military dictatorship in Nigeria. Both men are urbane and progressive-looking. Should they turn political differences into personal animosity because of struggle for political power? Dr. Fayemi, I am told, is doing a fantastic job in Ekiti State, going by media reports, because I have not been to Ekiti State since he became governor. Hon. Bamidele has also been saddled with other political responsibilities in the past in Lagos State and has proved his mettle. He is now serving at the national assembly. If Fayemi is doing well as governor and the jury is out that he can do more, common sense dictates that Hon Bamidele should cooperate with him to serve his second and final term out as the chief executive of Ekiti State. Gov. Fayemi is 48 years old, Hon Bamidele is 50 years old and we are all contemporaries. Fayemi will be 52 when he is done with his tenure while my friend Bamidele will be 54 years old. If the quest to be a governor is for the advancement of the people, why the ordinate race to be governor, when the man there now is said to be doing well? I don't just get it! Papa Adekunle Ajasin became the governor of the defunct Ondo State, from which the present Ekiti State was excised at the age of 70 in 1999? This foolish ego clashes between two friends over Ekiti governorship war should stop. It doesn't make sense for the supporters of both Fayemi and Bamidele to engage in political warfare, if the overriding motive of the two political gladiators is the advancement of the wellbeing of the people of Ekiti State. Isn't this type of crude and Hobbesian politics we condemned during the days of Alhaji Lamidi Adedibu? Didn't these two men say they are Christians and politically-sophisticated? Didn't these two politicians say they are educated, exposed and sophisticated and are in politics to serve the people? For those of us here, when we read about the machete-wielding, killing and maiming of political supporters and political brigandage between supporters of Gov. Fayemi and Hon Bamidele in Ekiti State, our hearts bleed. Is there really a future for Nigeria? Sad and very sad indeed! These two politicians should rein in their supporters. Those of us on the sidelines expect decorum from these two politicians. This is not how politics should be played in Nigeria in the New Millennium. It's sickening and must stop.
FROM MY MAIL-BAG THIS WEEK
AN OPEN LETTER TO PRESIDENT GOODLUCK EBELE JONATHAN OF NIGERIA By Olanrewaju Daodu
Your Excellency, how did your security meeting with President Obama go when he called you from the White House? Hope it went well as usual. I am writing this letter as a citizen of Nigeria. I hope your public communication adviser or assistant will do the needful for once and read this into your hearing on one of those evening hang-outs. Let me confess that I never liked you and I still don't like you-please note that my dislike isn't something personal-I just don't like the manner and ways you handle matters of national importance. Let me assure you in advance that I will not waste your time-I know you are a busy executive with humongous duties to perform and enormous functions to attend to so I will make this missive concise and very brief.
I have never met you in person and it is most likely I will ever meet you before you join your ancestors (viewing Nigeria from the context of a kingdom, you are the King) by accident or any other means we will all make the transition some into glory, others into shame (if the dead ever will know any shame) - inevitable transfiguration. It is however strange that the people who hold exalted offices in Nigeria behave, act and talk as if they are indestructible and oblivious of the inevitability of death. Permit me to be free with you-am sure you will not object as a gentleman-I will henceforth call you Uncle after all you are old enough to be my uncle. Like Uncle "Sege" who other people refer to as "Baba" both of you seem to be greater beneficiaries of Nigerian benevolence since independence up to now. As a matter-of-factly, you trump Baba with your history of displacement reactions-you are a legend in getting to the top by luck whether good or bad right from while you were in school up to when you became the president. Uncle, your closest friends are your worst enemies. I didn't cast my vote for you (it didn't count after all) in the Presidential elections, because I didn't like your extreme coldness and passiveness and still don't like about you. Even when your house is on fire you will just smile it off as if everything is under your control-that is so disturbing and scary about you. You have isolated and insulated yourself, either deliberately or nonchalantly, from Nigerian reality. Mr. President, Nigeria is dying! Right under your presidential nose, various monumental scams and stealing are being perpetrated, yet you move on with life as if nothing is happening. When you and your late boss (Alhaji Umuru Ya'dua) were handpicked by Uncle Sege many people especially the academia heaved a sigh of relief thinking that their very own would be in charge and that meant the world to them, not me, I still didn't think any good thing could come out of your Nazareth. I really am again justified by my position-the truth be told, your administration is the worst thing that as ever happened to the academia; they never had it this bad and ugly. It beats my imagination that entire Nigerian university system has been grounded for close to two months now with no visible light at the end of the tunnel. It is sad. Sir, nothing has since changed in accountability and transparency of public office holders-it is still business as usual. The Police Pension Scam, Fuel Subsidy theft, Amnesty Fraud and many others are clear acid-tests of your tolerance for bribery and corruption. Like your predecessors, you have resigned to fate that the cancerous worm of corruption has eaten way too deep into the Nigerian fabrics and it is incurable. Uncle Jonathan, I think your kitchen cabinet is too large as you have too many duplicated offices-for example, what are the job descriptions of the Senior Media Assistant and the Special Assistant on Media? This is wasteful use of the tax payers' money. Besides, if you are doing wonderfully well you would care less about media paparazzi. Some of my friends asked me to tell you that you need to man up and dislodge yourself from passed down lodges of the past governments. My friends believe that certified failures of yesterdays can't metamorphose into sudden successes of tomorrows without precision surgical procedures. They are recycled. Uncle, I think you aren't a bad person after all, but you just find yourself in bad company which corrupts good manners. Maybe, if you severe yourself from those cabalistic parasites you will think, act and do the right thing. Forget about the effusive smiles they don't mean well! If you will take to my advice and will not discount it as a child's talk, I will mention some of the areas I think you should start paying attention to and the areas you shouldn't squander your limited time on as president. As president, do away with gossips and hear-says like local market women-this isn't stately and this doesn't exclude your wife, Mrs. Patience, for the first time I think you can disprove the thoughts in some quarters that she is your "husband" and you are her "wife"-(isn't it laughable?) so tame her from meddling with Rivers state politics. Uncle, there are a million and one ways to pamper a woman, especially if she stood by you when you had no shoes. But this is going too far. Nigerians voted for you as president and Patience Jonathan didn't stand for election. Also Uncle, please listen to the sound advice from other uncles who are offering tested wisdom with all sincerity unlike the other uncles in your kitchen cabinet ministers and advisers. Sir, now to what you should give all of your attention to: a 7 or 9-point agenda is a pure scam! Please pick the toughest challenge Nigerians are facing and devote all available resources into it unless it is solved and leave other challenges for others after you to take care! That is simple! I know you want to contest again for the Presidency in 2015; my candid advice is perish that ambition and just leave the stage when your tenure is up and writes your name in gold. Reach for your academic degrees after 2015 (after all you are a PhD holder) and take up a teaching job in Harvard-am sure Harvard is looking for a candidate like you. *Mr. Olanrewaju Daodu is the regional representative of Alternative Lifestyle Communications, USA based in Nigeria.
BOOK SIGNING IN WASHINGTON DC: Our book signing events throughout last week in the nation's capital went well. In addition to the events were the added advantage of meeting like-minds and rubbing minds with other interested stake-holders in the publishing industry. In spite of the razzmatazz that characterized the events at the Marriott International Hotel, including other side-shows, what we took back was more than mere book signing. The ethnic association added fillips to our book campaign and we bonded with new faces and new pals. We thank all those who patronized and supported us during our four-day stay in Washington, DC. One thing I always relish each time I go to the nation's capital is the diversity of delicacies and food available for visitors. For those who know me, my appetite for buffet lunches and dinners are well-known. I love Chinese buffet, simply because you have the latitude to choose varieties and besides, you have the best for your bucks. My wife knows this for sure and so each time we go on vacation or out of town, we reach for the GPS if on the road for the next Chinese buffet. I took that mentality along penultimate week but was surprised that I changed my old attitude. There was a particular Japanese sushi restaurant that we had buffet lunch on Connecticut Avenue opposite George Washington University (GWU) which has now made me to switch from Chinese Buffet to Japanese Buffet. If you are having problem with your weight-just as I am and virtually everybody here-please consider trying Japanese sushi. Once again, we thank all the beautiful people that made our book signing events a success in the Washington DC area.
The curiosity to know more about the richest black person in the world propelled many of those who attended our Book Signing Events at the nation's capital. We also received impetus from the Nigerian ethnic organization that held its events at the Marriott International Hotel. Our next Book Signing Stop is South Dakota and we shall keep you posted.
WORLD PROPHECY: This is huge! Something of global importance, an earth-shattering event and a cosmic occurrence is in the offing in the world. I don't know what it is but the Holy Bible has predicted it and we shall all see it with our very eyes soon. This event is part of end-time prophecy and it's about to take place very, very soon in the next 12 to 24 months. I don't know what it is; I repeat again, I wasn't shown what it is but again, it's HUGE. The whole world will be shocked; from the rising of the sun to the setting of the sun; from the East to the West; from the South to the North, the planet earth is about to witness a catastrophic event. The Divine Hand of God Almighty, the Creator of the heavens and the universe, Our Lord and Savior Jesus Christ is about to intervene in the affairs of humanity. The world media, the commentariat, the scientists, the astrologers, the men and women of earthly wisdom and their ilk will be talking their heads out but will not be able to explain but those who know the True God will be unshaken and unperturbed. What is it? I wasn't shown but was only told (Luke 21:11 & 25).
(This prophetic spiritual caveat emptor will be a weekly feature until its fulfillment before our very eyes on earth).
• Dr. Fayemiwo, co- author of the newly-released; "Aliko Mohammad Dangote; the Biography of the Richest Black Person in the World," is CEO, Christ-Alternative Lifestyle Communication, DBA Chicago, USA.
Disclaimer:

"The views/contents expressed in this article are the sole responsibility of the author(s) and do not necessarily reflect those of The Nigerian Voice. The Nigerian Voice will not be responsible or liable for any inaccurate or incorrect statements contained in this article."
Articles by The Christian Walk