Telecom Games: Etisalat Seek to Dethrone MTN at Onikan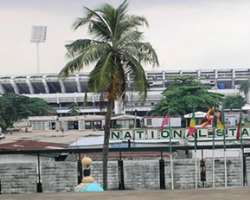 MTN Nigeria has everything to play for in their third consecutive finals of the Nigeria Telecommunication Games (NTG) when they meet familiar foes, Etisalat Nigeria Sunday at the Onikan Waterfront Stadium.
It could be called the second final as both teams met in the first match of the group stage and it was the 'Yehlo Boys' that left the stadium in jubilant mood. MTN are already celebrating this edition of NTG as they have gone practically unchallenged for top medals in other events such as table tennis, lawn tennis and chess.
Franklin Wodi and Dorothy won the gold medals in men and women table tennis.
The seeming dominance was halted by Etisalat with Odunsi Babafemi and Oyinloye Ayojide snatching the gold from two MTN members that finished second and third. For Slomon Ajala, the football gold is what matters the most and with his colleague, Andrew Enebeli has vowed to end what is becoming a serial beaten by MTN.
'From the outset, our target has been on reaching the finals which we achieved. Now we return to training to plot how to out play and keep our goal area tidy,' Ajala retorted.
Enebeli chimed in to recall their opening day loss to MTN 'but we now have another chance to make good.'
'Meeting MTN in the finals is what we had hoped for and we are determined to pry the title off their grip'.
MTN's three-goal hero in that 4-0 opening defeat of Etisalat, Alichie Iheukwumere and Joseph Akpata promised not to take their opponents for granted.