Amaechi To Appeal Against Judgement Stopping Commission of Inquiry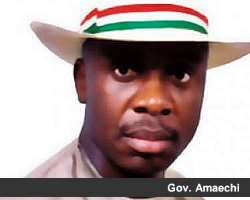 Governor of Rivers state Chibuike Amaechi has said the judgment of the State High Court restraining the Judicial Commission of Inquiry he constituted to examine and make findings about last month's crisis in the state house of assembly will be appealed.
The court, presided over by Justice Lamenkara Iyaye, had restrained the commission from sitting to investigate the crisis saying under the principle of natural justice Gov Amaechi lacked the capacity to constitute a panel to investigate a crisis involving him.
However, a statement issued by Rivers state commissioner for information and communications, Mrs Ibim Seminatari  insisted that the governor has powers to institute  commission of inquiry on any matter or issues in the state.
The Statement reads:
'For the avoidance of doubt and for purposes of clarification, the Rt.
Hon. Chibuike Amaechi, CON, as Governor of Rivers State has powers under the law to commission an inquiry into any matter or issue, however such matters arose as the enabling law does not state the categories or circumstances in which His Excellency can be prevented from constituting, such inquiries.
'Consequently, the exercise of such power does not make him a judge any more than the appointment of a High Court Judge also makes him a judge in any matter concerning him before such judge that he appointed.
'To the extent that the judgment of Justice Iyaye Lamikanra did not recognize this principle, the Rivers state Government does not accept it as well reasoned and shall take steps to appeal against it.'