CBN Launches N220 Billion fund for small businesses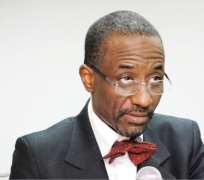 The Central Bank on Thursday  launched a N220 billion micro, small and medium enterprises fund to boost the growth of small businesses in the country.
The CBN believes that access to the fund will help alleviate poverty and create jobs for the nation's youths.
Addressing The CBN governor, Mr Lamido Sanusi, in an address to participants at a meeting of eight developing countries, D8,  said 60 per cent of the fund will be given to women at an interest rate of nine per cent.
Officials of the D8 as well as micro finance experts at a meeting discussed ways to improve the contribution of small businesses to the economy of member countries.
Although growth in the sector has experienced setbacks as a result of inconsistent policy, high interest rate and poor infrastructure, government officials at the gathering expressed hope that the provision of special funds will change the situation.
Statistics have revealed that lending to small businesses reduced from seven per cent to zero point one per cent between 2003 to date.