Airtel Appoints Jean Pierre Kimayala As Board Chairman For Its DRC Operations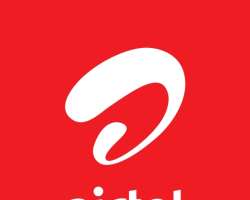 Nairobi, August 14th, 2013 - Bharti Airtel ('Airtel'), a leading telecommunications services provider with operations in 20 countries across Asia and Africa, today announced the appointment of Mr. Jean Pierre Kiwakana Kimayala as Board Chairman for Airtel's operations in the Democratic Republic of Congo (DRC).
Speaking on the appointment, Mr. Tiemoko Coulibaly, Airtel's CEO for the Francophone region in Africa said: 'The appointment of this highly experienced executive reinforces our commitment to our operations in the DRC. Airtel has invested heavily in the country in order to connect more people and to empower them socially and economically. I am confident that Mr. Kiwakana Kimayala's rich and diverse experience will add immense value to our transformational projects.'
Mr. Kiwakana Kimayala, who served as an Economic Advisor to the President of the DRC, has a wealth of experience accumulated in both the public and private sectors. A seasoned economist and owner of private businesses in the DRC, Mr. Kiwakana Kimayala will head the Airtel's Board of Directors.
Earlier this year, Airtel DRC inaugurated its 3G network and the newly-appointed Chairman's agenda will include growing connectivity across the second-largest country in Africa. With an estimated 25 percent mobile penetration rate, the vast African nation has the potential to offer huge growth opportunities.
Mr. Coulibaly commented: 'I firmly believe in the continued growth of our DRC operations and am confident that the team, under Mr. Kiwakana Kimayala's strategic guidance, will continue to ensure that the underserved communities receive the quality service they deserve.'
With presence across 17 African countries, Airtel is the largest telecom service provider across the Continent in terms of geographical reach and had over 63.7 million customers at the end of quarter ended March 31, 2013. Globally, Airtel is ranked as the 4th largest mobile services provider in terms of customer base.