STRONGLY CONDEMNING RECENT DEADLY ATTACKS IN NIGERIA, SECRETARY-GENERAL CALLS ON EXTREMISTS TO CEASE VIOLENCE, RESOLVE DIFFERENCES THROUGH DIALOGUE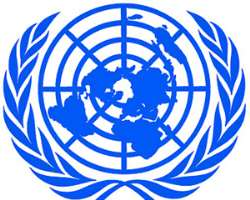 STRONGLY CONDEMNING RECENT DEADLY ATTACKS IN NIGERIA, SECRETARY-GENERAL CALLS ON EXTREMISTS TO CEASE VIOLENCE, RESOLVE DIFFERENCES THROUGH DIALOGUE
NEW YORK, August 14, 2013/African Press Organization (APO)/ -- The following statement was issued today by the Spokesperson for UN Secretary-General Ban Ki-moon:
The Secretary-General strongly condemns the recent violent attacks that have killed scores of civilians in the localities of Mafa and Kondugo in Borno State, including dozens of worshippers reported to have been shot to death while praying inside a mosque.
He expresses his condolences to the bereaved families and calls on all extremist groups to cease their attacks.
The Secretary-General reiterates his firm conviction that no objective can be attained through such violence. He calls on all parties to resolve their differences through dialogue and other peaceful means.