2015: PDP launches strategy to win 13 additional states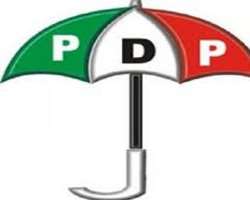 The leadership of the ruling Peoples Democratic Party (PDP) today launched a strategy to win 13 additional states in 2015.
The party currently controls 23 states spread across five geo-political zones.
The first leg of the strategy was a meeting of the party's national reconciliation committee and PDP leaders in the 13 states$
The states are Lagos, Oyo, Ogun, Osun, Ondo,  Ekiti and Nasarawa.
The others are Imo, Anambra and Edo,  Borno, Yobe, and Zamfara states.
Addressing chairmen, secretaries, youth and women leaders of the states, the committee chairman, Governor Seriake Dickson, charged them to unite to ensure PDP victory in their states.
Dickson, who also is Governor of Bayelsa State, promised that such meetings shall continue until all PDP members are truly reconciled.
"The PDP umbrella is large enough. Since the history of Nigeria, PDP is the first party that is not built on the fault lines of Nigeria, be they ethnic, class or religion," noted Dickson.
He said the performance of state governments run by rival political parties were less impressive than the ones controlled by PDP.
He assured that the days of bickering in PDP were over, saying the new thrust of the party was to create the biggest and most harmonious political party in Africa.