The Foolery Of Pre-School Leaders And The Respecters Of Age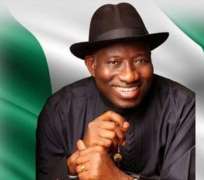 The political leadership in Nigeria has foisted handful different myriads of post-independence leaders. While some engaged in national duties towards development or underdevelopment of the nation as the case may be, indicative by the practicalities of numerous problematic situations in the nation, others engage in verbalistic opprobriums. It is a wretched dreary quagmire and a regrettably lugubrious pismire a fact, which is gradually becoming a national trademark that Nigeria's political leaders are more concerned with the politics of vague verbiages than with vigorous vocation of concrete ideas to the reality of copious quandaries in the polity.
I am a Nigerian youth in my early thirties; what more do I know, more than our leaders advanced with age? As my cousin would say, an elder brother who would not see to the welfare of the home automatically becomes a younger brother. More also, age they say is a matter of numbers except one makes better use out of it. If our advanced-in-age leaders would not respect their own age or better still, respect the country, I think, I should advise them.
In every speech act, especially when in the public or seating a public position there are rule of thumbs for effective communication; in it all, conversational maxims have to be respected. The conventional meaning of a statement uttered and contextual processes of disambiguation and reference fixing determine what someone says; what it implicates is associated with the existence of some rational principles and the maxims governing conversation. What is said is widely identified with the literal content of the utterance; what is implicated, the implicature, with the non-literal, what is communicated but not said by the speaker. The quantity maxim requires interlocutors utterances to be as informative as required. The maxim of quality emphasizes the truthfulness of the interlocutors' utterances; avoiding what they believe to be false and what they lack adequate evidence for. The maxim of relation requires that the interlocutors stay on the topic. In other words, it is ensured that their comments fit with what is being talked about. Maxim of manner states that comments should be direct, clear, and to the point. Using vague or ambiguous language when speaking should be avoided. Failure to observe any or all of these maxims results in conversational implicature; an implicature that has given me the effrontery to talk to our elder statesmen.
The interim national chairperson of the recently accredited All Progressive Congress (APC), Chief Bisi Akande in Eid-el-Fitr otherwise frenzied mood who should be relishing the feast of Ramadan went out of his way to engage President Goodluck Jonathan in an unprecedented presidential assessment; describing Goodluck as an unserious-minded person who is running Nigeria as a kindergarten pupil would do. He dissertated that, Goodluck is the problem of Nigeria and touched on how Goodluck is not a thinking leader. Well said of him!(?). Need I remind Akande of his escapades in Osun state government from 1999-2003? That would mean an academic dissertation that could fetch a PhD degree for a scholar.
Goodluck responded in resonance to Akande altercated verbal misnomer to become engrossed in a dance of shame. Actually, both Goodluck and Akande need to respect their age and be truthful and fair to Nigeria. They occupy high-ceilinged positions in the country; so, they are under grave compulsion to represent us well. We will recall that in recent past, Olusegun Obasanjo and Ibrahim Babangida, two prominent Nigerians referred to one another as fools. The statements of 'a fool at 70' and 'the greatest fool of the century' were high-flying headlines in a good numbers of newspapers and news magazines.
Now, these! Going by the antecedents of Goodluck Jonathan and Bisi Akande, if we assume they know what they are talking about, then, they are actually telling the truth they know of themselves. Managers are people who do things right while leaders are people who do the right thing. A leader makes things happen; things that would not have happened. If a leader causes intended changes, power is has been exercised but if a leader causes unintended changes, influence has been exercised.
Power is being deliberate. Part of the onerous duties of leaders is to help societies understand the problems that all must face, to aid in the setting of goals and priorities, to work with others in finding paths to chosen goals, maintaining public morale and motivation, and nurturing a workable level of public unity. Furthermore, a leader is bequeathed with the responsibility to activate existing institutions in pursuit of society's goals or, when necessary, help redesign institutions to achieve such results. Leadership is the ability to get the willing followership of the populace. A leader requires integrity, dedication, openness, magnanimity, humility, creativity, fairness, assertiveness and a sense of humour.
Leaders are well spoken. They know their onions, they know what to and how to say things right at the right time and they even possess the diplomacy to say the wrong things very well. In Nigeria, a leader refers to persons who have occupied important positions of authority and power in the past or are presently occupying such positions without recourse to their antecedents whatsoever. Nigerian leaders only wade influence and affluence to win followers while followership in Nigeria is based on benefits; no matter how devious such benefits may be.
An aspect of the problems of Nigeria is with followership, the Nigerian populace is bereft of the knowledge of the tenets of quality followership. Nigeria's government by the people, ends at elections; what follows is a government of 'the people' for 'those people'. Same people who have the destruction of the nation in their hands. Those people who will not stop until the nation is broken into pieces. Those people who promised transformation in election campaigns. We now have good deformation; many thanks to them all! If the caste of leaders and leadership we had in the past, which we presently have, is what we will get in 2015 cum followership, then, 2015 and the foreseeable beyond is already a failure.
Given the Goodluck-Akande logomachic verbal fisticuffs, one needs wander in wonder no more, why Nigeria has been under-developing. If we had any doubts in the past about why Nigeria is in this squalid state, this 'divine intervention' is designed to unveil what our leaders have been hiding from us. Of course, the stench that oozed from these un-presidential squabbles granted functional insights into the mindsets that had informed deteriorating instrumental leadership in Nigeria since 1960.
The foregoing imposes urgent demand on Akande, ultimately, Goodluck and aspiring leaders to refrain from depletive, demeaning, mudslinging vibrios verbiages unworthy of the status of the presidency and foster a kind of national leadership that encourages temperance in the use of language in inter-personal communication. More importantly, their energies should be geared and vigorous towards concrete ideas for the development of the nation.
This is my humble submission!
Disclaimer:

"The views/contents expressed in this article are the sole responsibility of

Oyibo, Ediri Carl

and do not necessarily reflect those of The Nigerian Voice. The Nigerian Voice will not be responsible or liable for any inaccurate or incorrect statements contained in this article."