Dickson joins Lincoln University board of visitors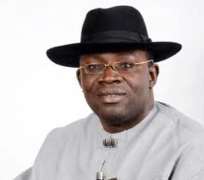 The Lincoln University in the United States of America has appointed  Governor Henry Seriake Dickson of Bayelsa State, southern Nigeria into the International Board of visitors,
The President of the University's Board of visitors, Robert Jennings, in a letter notifying  the governor, said the appointment was done based on Governor Dickson's 'track record of achievements in all sectors of the state's economy, especially in education, infrastructure and human capacity development, among others'.
A statement by Daniel Iwariso-Markson,the Governor's Chief Press Secretary, Governor Dickson, described Lincoln University as an institution with unbreakable historic ties to Nigeria and Africa, being the university that produced great African leaders like Late Dr. Nnamdi Azikiwe of Nigeria and Kwame Nkrumah of Ghana.
He said he will commit himself to strengthening the vital bridge between the university and Africa, especially Nigeria.