Cabinet Shake-Up Likely, As FEC Plans Emergency Meeting For Friday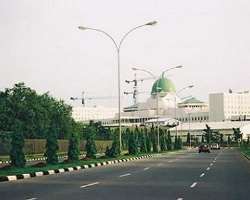 SAN FRANCISCO, August 01, (THEWILL) – Indications have emerged that an emergency meeting of the Federal Executive Council (FEC) may be held on Friday as President Goodluck Jonathan is believed to have summoned his cabinet for the meeting.
Though the agenda of the emergency meeting remains unclear when filing this report, the meeting is coming two days after a similar meeting traditionally held on Wednesdays took place as scheduled.
But there are speculations that the meeting may not be unconnected with the long awaited cabinet reshuffle that has since been contemplated by the President.
President Jonathan had earlier said his decision to reshuffle his cabinet is not one that will be publicised and hyped, but that he will do it when and if the need arises and at his own discretion.
But a Presidency source said "There is no need for the ministers to be jittery or the meeting to be hyped as it is not unusual for the President or any organisation to hold emergency meetings to iron out issues."