On Chidi Lloyd's Prosecution: We've Been Vindicated—PDP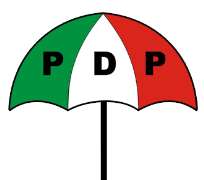 The Rivers State Peoples Democratic Party Leadership says the melo-drama orchestrated in the High Court yesterday Wednesday July 31, 2013 by the Rivers State Attorney General and Commissioner for Justice Mr. Worgu Boms is an embarrassment to humanity. Mr Boms who jumped known procedures to demand for a takeover of the matter even when hearing is yet to commence in the case is an eloquent proof of the fears earlier expressed by the party concerning Amaechi's attempt to scuttle the prosecution of his hit man, Chidi Lloyd.
Apart from the huge presence of Gov Chibuike Amaechi's commissioners led by Mr Boms at the Port Harcourt High Court yesterday, the want of remorse on their part is a confirmation of grand plot by the governor to make Lloyd a hero by scuttling the prosecution of the embattled former House Leader for attempted murder.
A statement issued and signed by the Special Adviser on Media to the State Chairman, Jerry Needam regretted that if Gov Amaechi and aides are not called to order in the handling of this case, the consequences might be bizarre.
The statement regretted that Gov Amaechi and his heartless cohorts have not bothered to commiserate with the injured member of the house of Assembly Hon Michael Chindah while his colleagues carried on in a manner that suggests that the attack on Chindah in the presence of Gov Amaechi was pre-meditated.
While the party has no doubt about the integrity and ability of the judiciary to handle the matter on merit, the party will however stop at nothing to ensure that this unprecedented case is not politicized because to do so portends a great danger for the state.
We therefore plead with our dear Rivers people whose right to life is on trial to remain calm even in the face of the extreme provocation of celebrating the attempted murder on an elected state legislator by a callous and inhumane clique who are ready to do anything to remain in office. We are convinced the security agencies and the judiciary are most qualified and capable of ensuring that justice is not only done but also seen to have been done in this case.
Signed:

Jerry Needam
SA, on Media to
State PDP Chairman
Thursday August 1, 2013