JP Morgan Under Investigation In Monte Paschi Probe: Document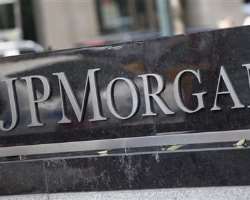 Italian prosecutors probing Monte dei Paschi's 2007 acquisition of a smaller rival are investigating U.S. investment bank JP Morgan over an alleged crime committed by one of its employees, according to a prosecutors' document.
The document, seen by Reuters, said the alleged crime was the obstruction of Italian regulators by an unknown JP Morgan employee relating to a 1 billion euro ($1.3 billion) hybrid financial instrument used to partly fund Monte dei Paschi's purchase of Antonveneta.
JP Morgan denied any wrongdoing and said it would defend itself vigorously. "We believe that JP Morgan and its employees acted correctly at all times," it said in an emailed statement.
Monte dei Paschi is also under investigation in the probe for a range of alleged crimes including market manipulation and making false statements to the market, as are its former chairman Giuseppe Mussari, its former director general Antonio Vigni and seven other former bank employees.
Under Italy's 231 law, a company can be held responsible if it is deemed that it failed to prevent, or attempted to prevent, a crime by an employee that benefited the company.
In the document, Italian prosecutors allege the JP Morgan employee failed to inform the Bank of Italy of a deal which they say violated requirements set by the central bank over the hybrid instrument, known as FRESH 2008.
They allege the unknown employee had "a representative, administrative and management role" at the U.S. bank.
The document, which wraps up a preliminary investigation started in October 2011 and was sent to all the parties involved, says the alleged crime was committed "in the interest and to the benefit of JP Morgan".
The FRESH 2008 instruments in question were essentially notes convertible into Monte dei Paschi's shares that JP Morgan sold to a number of investors.
The prosecutors allege that Monte dei Paschi struck a so-called indemnity agreement with JP Morgan which protected the U.S. bank from potential losses related to FRESH 2008.
JP MORGAN DENIES ALLEGATIONS
JP Morgan said it never benefited from the indemnity, which it said "only existed for a matter of days."
"No claim was ever made under this indemnity ... either for the benefit of JP Morgan or any of its employees," it said.
The FRESH notes were issued as part of a deal under which JP Morgan underwrote a 950 million euro capital increase in Monte dei Paschi to help the Italian bank fund the acquisition of Antonveneta from Spain's Santander. The acquisition was announced in November 2007 and completed in May 2008.
Prosecutors allege the deal hid the real risks faced by Monte dei Paschi, which was already stretched and struggling to afford the 9 billion euro price tag for Antonveneta.
They also allege the indemnity agreement violated requirements set by the Bank of Italy by making FRESH 2008 work like a bond rather than an hybrid equity instrument.
Monte dei Paschi needed to show the Bank of Italy that it had sufficient equity capital in place to win approval for Antonveneta takeover.
Based on the information officially received from the bank, the regulator allowed Monte dei Paschi to calculate those notes as core Tier 1 capital, a measure of a bank's financial strength which is closely monitored by regulators, boosting its capital base and allowing it to demonstrate its finances were solid enough to absorb the Antonveneta deal.
The central bank had initially raised objections about the FRESH operation, saying in its original form its was too similar to a bond, and demanded changes to ensure that if Monte dei Paschi made no profit, it would have no financial obligations towards JP Morgan or the investors in FRESH 2008.
However, prosecutors allege the secret indemnity agreements violated that requirement, putting the financial burden of the operation squarely on Monte dei Paschi.
The Monte dei Paschi probe widened this year to loss-making derivative contracts carried out by its previous management. The lender received a 4 billion euros state bailout in February.
($1 = 0.7547 euros)
REUTERS