What's Up With Wande Coal & Mavin Records? Signed? Never Signed? Left? What's The Deal?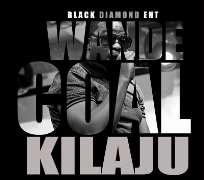 Social media in Nigeria has been buzzing today as rumors of Wande Coal leaving Mavin Records has been all over the place. Where did all this rumors come from? It's been reported that Wande Coal after years of staying loyal to his bosses, Dbanj and Don Jazzy has allegedly finally parted ways with Mavin Records owned by Don Jazzy to form his own label known as Black Diamond Entertainment.
During the post Mohit era which saw Dbanj and Don Jazzy parting ways to form their own record label, Wande Coal pitched his tent with the super producer, Don Jazzy and released a number of hits under the Mavin blueprint
Well today's strongest indication is that he released his latest single, Kilaju, under his own imprint Black Diamond Ent and no mention of Mavin records anywhere. Now this might not be such a huge deal, but there were already rumors late last year suggesting Wande Coal had left Mavin Records.
So much so that there was an official press statement released on Mavin Records website stating clearly that 'Wande is going nowhere' back in NOVEMBER 7TH, 2012
So today we have this new single and loads of rumors floating around including some indicating that he was actually never signed to Mavin Records, and therefore not legally tied to the label. It wont be the first time that has happened as the Eva & Trybe Records saga had a similar issue.
As of yet, there hasn't been any statement from the Mavin Records camp or from Wande Coal's camp clearly stating what the deal is, but if we can safely assume that something will be said officially pretty soon.
>

Click the link below to go to...
Pastor Ajanaku's Complexion: Bleaching Or Vitiligo?
Unpatriotic Ice Prince Deserved The BET Awards Embarrassment He Got
"Why We Changed Our Family Name From Ojukwu To Damasus " ----Nollywood Actress, Stella Damasus
Juliet Ibrahim Stopped From Boarding At The Airport Because Of Spike Fashion Shoes
Pictures From Toyin Aimakhu's Wedding In Lagos
Why Jesse Jagz, Brymo Dumped Choc City--Label Boss, Audu Maikori Speaks At Last