Protest Rocks Trade Ministry As Workers Demand Minister's Sack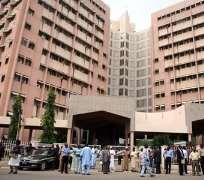 SAN FRANCISCO, July 30, (THEWILL) – A protest rocked the Federal Ministry of Trade and Investment on Tuesday as Senior Civil Servants of Nigeria Association of the Ministry called for the sack of the minister, Dr. Olusegun Aganga, over alleged financial misappropriation .
Chanting 'ole ole ole ole,ole ole…' meaning thief thief thief… and carrying different placards with inscriptions; 'Aganga must go', ''Jonathan, please, save our ministry, no training, no allowances" , the workers gathered at the front of the ministry where they organised their protest.
Secretary of the workers' union, Comrade Alimi Olanrewaju, alleged that the Minister has turned the ministry into a private business.
"The protest today may not be unconnected with the affairs of the ministry.Our minister has absconded from the ministry on notice, and we wouldn't know where he is operating from. For the past three to four months, he has been operating from unknown office, that is why we are here to register our displeasure about his attitude and that of the Permanent Secretary of the ministry in relation to our welfare," he said.
He said he could not state how much the minister has allegedly embezzled but he was so sure that the minister has allegedly tampered with the ministry's funds.
"We are here to demand for our outstanding arrears and other benefits. Nobody has been trained in connection to money allocated to the ministry; there is serious infrastructural decay in the ministry, the ministry building is an eyesore, , the minister is spending hundreds of millions to call for foreign investors that has not yield any benefit to the country," he alleged further.
Efforts to get a reaction from the Minister's office proved abortive as the protesting workers had chased the staff out of their offices while the Minister could not be reached for comment.