'Borno, Not Ready For Restoration Of GSM Services'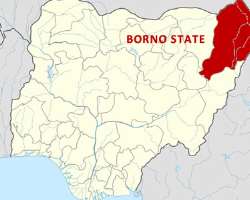 SAN FRANCISCO, July 30, (THEWILL) – The Borno State Government on Tuesday declared that the state was not ready for the restoration of GSM services.
Maintaining that it will inform the security authority when it is sure the state is ready to get connected, the government said it was only waiting for the restoration of perfect peace to the state before advising the military to restore the GSM services.
The State Deputy Governor, Alhaji Zanna Umar Mustapha, who disclosed this while receiving members of the Senate Joint committee on Defence, police, Army and National Security, declared that it was not the unilateral decision of the military not to restore the GSM services to the state but it was with the support of the government and people of the state.
'' What is paramount to the government and people of the state now is the restoration of full peace to the state and not the GSM networks. It is not the unilateral decision of the military not to restore the networks but with the support of the state government,'' he told the delegation.
The deputy governor however commended the committee for their concern on how to end the insurgency in the north east, saying they have demonstrated a sense of nationalism for revisiting the state to assess the security situation.
He also commended security operatives in the state for the improvement of the civil military relations that gave birth to the youth vigilante group locally known as civilian JTF, saying this has helped in the fight against terrorism, especially in Maiduguri, the state capital.
Chairman of the committee, Senator George Sekibo , said they were in the state to access the security situation, meet with security agencies and stakeholders with a view to reviewing the security challenges.
The committee later went into a closed door meeting with the deputy governor and subsequently were briefed by the Joint Task Force (JTF) before they paid homage of the Shehu of Borno.