Fresh displacement in Eastern DR Congo as Fighting Rages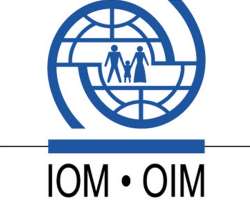 Fresh displacement in Eastern DR Congo as Fighting Rages
GENEVA, Switzerland, July 30, 2013/African Press Organization (APO)/ -- An estimated 5,000 people have fled from neighbouring villages to Goma, the provincial capital of North Kivu, following heavy fighting between FARDC government forces and M23 rebels.
The fighting, which started on 14th July has spread to several villages north of Goma, forcing people to seek refuge in public buildings such as schools and churches in the town and at camps and spontaneous sites on the outskirts. Local sources have also reported displacement to Kibumba and Kabuhanga in neighbouring Rwanda.
Using its Displacement Tracking Matrix (DTM), IOM has carried a survey of the sites in and around Goma including Nzulo Buhimba and the Masisi area.
It also conducted a rapid needs assessment to collect data that will help aid agencies and the DRC authorities to coordinate aid deliveries to internally displaced persons (IDPs) at the new sites.
IOM and its partners have also conducted several other assessment missions to public sites in Goma where IDPs have sought refuge, and are organizing their registration and resettlement to existing camps and sites.
IOM, UNHCR and other partner agencies have also engaged in a week-long awareness and sensitization campaign reaching 2,416 displaced families living in public buildings in Goma and the outskirts, prior to resettling them in the existing camps and other sites where they can access aid.
This campaign was carried out with and the support of the Congolese Protection Civile and the resettlement operation is ongoing.
The security and humanitarian situation remains most volatile in Kamako, a village located 90km away from Beni. Basic food and medicines are reported to be scarce and approximately 80,000 individuals may be at risk of waterborne diseases, including cholera and dysentery.
IOM is working to identify potential new sites where new IDPs would be resettled. The organization is currently providing humanitarian coordination to quickly improve the transit capacity of the Mugunga 1, Buhimba and Bulengo spontaneous sites.
After resettlement, the IDPs will be registered in coordination with UNHCR. This will provide additional data, including information about gender-specific needs and other vulnerabilities.