Yobe State Approves N2.7 Billion For Various Projects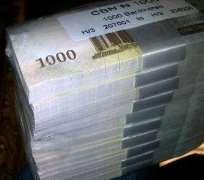 The Yobe state executive council has approved over 2.7 Billion naira for the execution of various projects in the state during a meeting held yesterday at the council chamber of the Government House, Damaturu.
The projects includes the construction of the ten kilometres road from Karage through Dawayo to link up the Nguru-Gashua main road. The stretch is a continuation of the Girgir-Karage road which has been in use for the past decade which was initially awarded to EEC International Limited in 2005 at a cost of six hundred million naira.
The council also approved the award of contract for the supply of 20 buses (16 seater Toyota Hiace) for the state transport company (Yobe Line) at a cost of One Hundred and Seventy Million Naira.
Also awarded was the contract for the supply of Linoun Flooring materials for the 200 Bed Ultra Modern Hospital, Damaturu. Government's intention the council noted is to eventually handover the hospital to Yobe State university as Teaching/Referral Hospital in due course while its contract was awarded to Braston U.K. Services Limited at the total cost of one hundred and thirty three million, nine hundred and sixty three thousand, eight hundred and twenty naira only.