UK / FCO Minister visits Egypt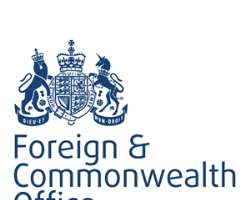 UK / FCO Minister visits Egypt
LONDON, United-Kingdom, July 25, 2013/African Press Organization (APO)/ -- Alistair Burt stresses UK support for democracy and calls on all sides to refrain from violence and respect human rights and the rule of law.
On 24 and 25 July, Minister for the Middle East and North Africa Alistair Burt visited Cairo. Mr Burt had meetings with a range of ministers from the interim government, including Foreign Minister Nabil Fahmy. Mr Burt also spoke to Nabil Elaraby, the Secretary General of the Arab League, and to a range of opposition figures, including representatives of the Muslim Brotherhood. Speaking at the end of his visit, Alistair Burt said:
"My visit to Egypt comes at a critical juncture in the country's political transition. I am very concerned at calls for further mass protests on 26 July. In my meetings with the interim government and the Muslim Brotherhood I have stressed the need for calm and restraint, and urged action by all sides to prevent violent demonstrations in the coming days. I remain concerned by the number of protestors that have died so far. Now is the time for dialogue and compromise, not confrontation. I stressed the State's responsibility to uphold the Egyptian people's right to peaceful protest and the people's responsibility not to resort to violence.
"The UK government will continue to support the Egyptian people's aspiration for a full and functioning democracy. I believe there is an urgent need for actions and gestures from both sides that will assist in taking the political process forward in a truly inclusive manner. All political groups, including the Muslim Brotherhood, must be involved in a dialogue about Egypt's future. I have called for the Egyptian authorities to either release the political leaders and others that have been arrested following the events on 3 July, or to charge them in accordance with Egyptian law. Any charges should be free of any suspicion that they are politically motivated. The political process must involve all political parties, on the basis of equality; ensure that human rights are respected; and ensure that civil society and a free media are allowed to flourish."