On the Occasion of the Republic of Liberia's National Day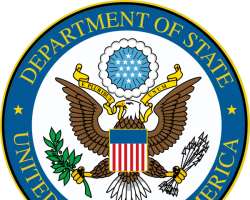 On the Occasion of the Republic of Liberia's National Day
WASHINGTON, July 25, 2013/African Press Organization (APO)/ -- Press Statement
John Kerry
Secretary of State
Washington, DC
July 25, 2013
On behalf of President Obama and all Americans, I congratulate the people of Liberia as they celebrate 166 years of independence on July 26.
As Liberia also celebrates 10 historic years of peace, we look forward to continuing to help the Liberian people make greater strides in promoting economic development, addressing corruption, encouraging reconciliation, and improving the investment climate.
I commend the Government of Liberia for contributing to a secure and prosperous future through its participation in emerging peacekeeping activities in the region. The United States remains a steadfast partner of the people and Government of Liberia, and we look forward to advancing our common agenda for democracy, human rights, and economic prosperity.
I extend warm wishes to the people of Liberia as you gather with family and friends on your national day.